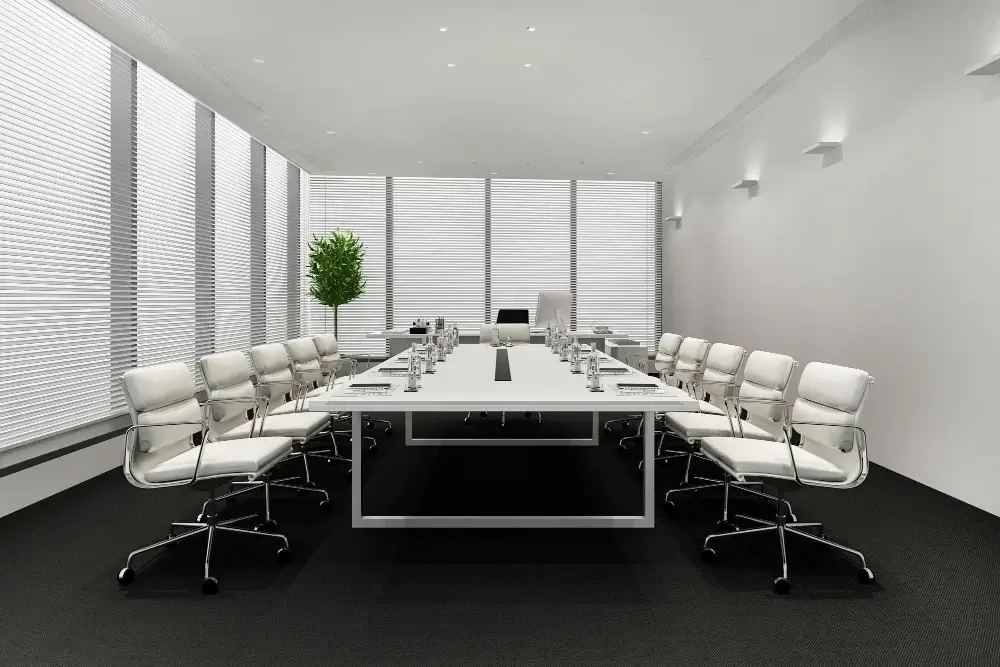 10 Interior Design Trends for Commercial Spaces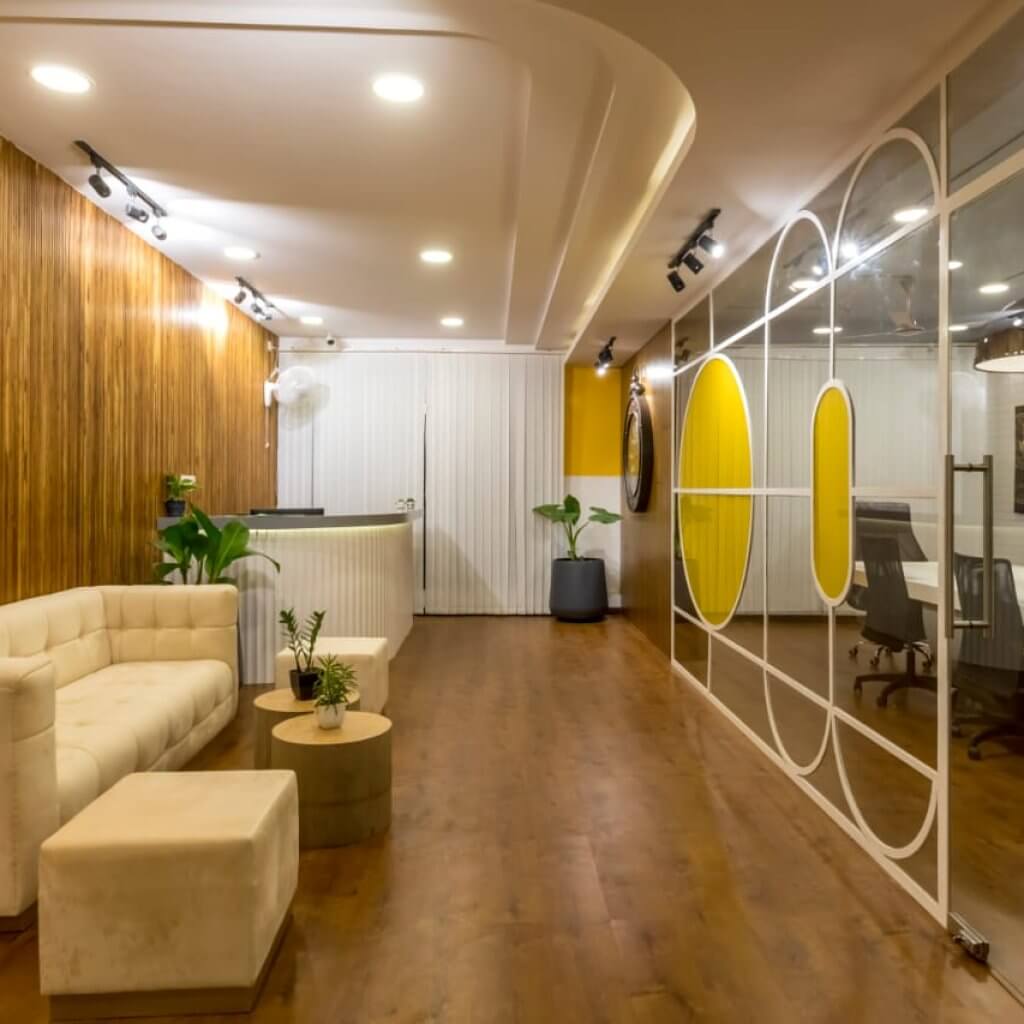 Designing commercial interiors is a very tricky business. The commercial space should be cost-effective and efficient and create an engaging and unique experience. There are various interior design trends available in the market. And, as every year's trends are different, the overall focus should be on providing minimalistic and futuristic design. For 2022, our
commercial interior designers in Bangalore
focused on delivering modern and trendy solutions as business owners are concentrating on developing inspirational and functional spaces.
Creating an innovative space will help the workers to be happy and enhance the work environment. Therefore, to inspire you more, we have curated the top interior design trends for commercial spaces. These interior design trends for offices will reflect the current tastes of employees, clients, and visitors.
1. Accent Furniture and Pieces
Furniture is one of the most essential elements that help the commercial space stand out from others. Use unique accent furniture pieces in the lobby and waiting area to let people remember what they saw when they walked through the doors.
Adding unique furniture is the best way to add a pop of your personality to the space. Rather than placing plain chairs, put sofas, couches, and benches to make an appealing statement.  
2. Natural Materials
Several commercial spaces are adding a natural look to their place. Use materials like stone, metal, wood, and living greenery to make the space look beautiful. These are the most comfortable materials when compared to synthetic ones. Natural things are also more eco-friendly, sustainable, and durable for the people working in the office.
These are the top qualities that make natural materials ideal for commercial projects such as retail stores and offices where you want the customers to feel comfortable.
3. Geometric and Creative Patterns
Adding innovative and creative patterns to the space adds more interest to the area and can be easily used in different ways. The patterns can be incorporated into rugs, furniture, wallpaper, and artwork. Also, you can use these geometric patterns to create the ideal focal point in the room.
Use various shapes as a new way to add style to your commercial room. They are becoming very popular in designing the place as shape balances the rectilinear elements like hard lines and straight walls.
4. Establishing Outdoor Space
We found in a survey that 87% of people love to work in an outdoor space. So, it is a great idea to create an outdoor space using artistic chairs and tables where your employees can work, read, or spend time with their colleagues.
Having an outdoor space in your office will surely add an aesthetic feature to the overall look of your place. According to our expert team of interior designers, outdoor spaces are considered excellent places for collaboration and brainstorming.
5. Seating with a View
To give a modern look to your commercial space, we prefer adding comfortable seating with the best view. You can have one room where your guests can sit, relax, and enjoy a good view from the windows.
This can be done by adding a large glass panel on the wall so that it looks like a huge window that lets the guests see out. Also, you can get access to the natural light inside the room making the room more relaxing.
6. Sound Softening Materials
Building an open-concept office space is still on trend, but controlling the sound of every room is essential. For this, curtains are the best option to dampen the sound and create privacy for glass-walled rooms, work areas, and other places. Ask the interior designers to add drapery panels made of commercial fabrics that are surely within your budget.
These materials help in creating flexible spaces when kept on different tracks for opening and closing. Some of the sound-dampening features are decorative ceiling panels, carpeting, upholstery, acoustical walls, and soft furnishings.
7. Homely Accessories
Beautiful rugs, soft draperies, homey artwork, pillows, and other accessories are adorning the office these days. Adding these residential items into workspaces will help you create a sense of home at your place. Using photography and local artists to help you represent your community and industry is a top priority.
You can also include branding on partitions, etched glass, and wall coverings to modernize the look of your commercial space. Placing structural elements and decorative artwork can be essential elements to add during the planning stage of constructing the place.
8. Textured Finishes and Materials
In the past years, business owners have been focusing on infection control and cleanability that ushered in the new age. And, this made slippery and flat surfaces popular in commercial spaces. Advancements in fabric technology let companies easily clean the office space while enjoying the feel and look of textured upholstery.
We have added visual dimensions with furniture to deliver a different look to the place. Window treatments, textured walls, and other accessories create an eclectic and homey look to the work area.
9. Warmer Hues
Rather than adding gray or dark shade walls, cabinetry, and flooring, interior designers are using warmer and neutral colors to deliver a cozy, relaxed, and inviting atmosphere in the commercial space. The light shades that you use for the space look sterile and cold, thus becoming more popular. 
With brighter shades, you can add different pops of colors such as hues of sage green, gold, desert tones, and indigo as accessories or accent pieces.
10. Resimmercial Furniture
Resimmercial is a word that is being used for corporate interiors in today's time to create a fusion of residential and commercial design concepts. Employees want to work comfortably from their lounge chairs, kitchen tables, sofas, and other home setups. So, you can also recreate this comfort level and accommodate the work setting in your office.
Add workstations that attract employees and cater to their requirements. You can easily shift to building personalized spaces where people can feel comfortable. Businesses should reconfigure their working environment and provide a cozy choice that invites employees to work like they are in their homes.
The Final Words
When we talk about designing the interiors of a commercial space, one thing should be clear- simplicity. Commercial interior designers focus more on adding natural materials and simple elements that look both elegant and functional. To get more ideas on enhancing and improving your business interiors, contact the well-known
luxury interior designers in Bangalore
.
The expert and talented interior designers and decorators are happy to assist in your next commercial project. Reach out to them and let your space turn into a place that employees are eager to work in.