20 Best Living Room Decorating Ideas & Designs
Lifestyle changes with every season, and some trends are so exquisite that we cannot help but push ourselves towards it, especially when it comes to designing the living room. People are looking for eco-consciousness over living fast, reflecting the new trends around the world. Our interior designers build a beautiful living room that looks stylish and delivers comfort at a reasonable cost. 
The designers focus on incorporating a touch of modern design into the living space, no matter what the feel of your home is. Customized built-ins, sleek floors, perfect accessories such as stylish rugs, and huge architectural elements are given priority to create a modern environment filled with functionalities and visual interest. We also found stunning art and pops of colorful fabrics that can create a chic and inviting space to renovate it. 
So, to help our customers get inspired, we have curated out these trendy living room ideas that are full of modern designs. Here you will get something for yourself, whether you have a large living room or a small one. Also, if you wish to add creative solutions to the living room or give it a cozy feel, this blog has amazing living room decor ideas that work well with your budget. 
1. Black and White 
Black and white is the most classic combination when it comes to designing a beautiful space. When these two colors are mixed to design a space with creative clean lines and natural lights, it elevates a room perfectly. 
2. Give the Living Room a Cozy Look 
Modern and cozy can exist simultaneously to give your home a beautiful look. Adding warmer tones and natural materials such as stone help you provide the right interior design to your living space. This type of interior design is very different from what you might be thinking. 
3. Minimalist and Modern
In the world of modern interiors, it is often said that less is more. So, having a minimalist design is not boring anymore, rather it is interesting to design. Huge focal points, big windows, and clean lines deliver a beautiful touch to your living place. 
4. A Sleek Touch 
Give your living area a streamlined and modern touch using sharp and sleek lines. Giving the place a minimalist approach will make it more inviting and ready to be lived in. So, if you want to give your home a sleek touch, then contact the interior designers from the leading
interior designing company in Bangalore,
Bhavana Interiors. 
5. Distract the guests from the TV 
Mount the television in the living room in such a way that it draws the guest's eyes such as a statement fireplace mantel. Make use of open shelves and eye-catching design and decor, and a television to make the background look regal.
6. Beautify the living room with a wallpaper
Wallpaper is one of the best elements that make a room look stunning and better than ever. With ample design choices and the great option to peel and stick the wallpaper, it is a fool-proof way to decorate your living room according to your personality. 
7. Play with some colors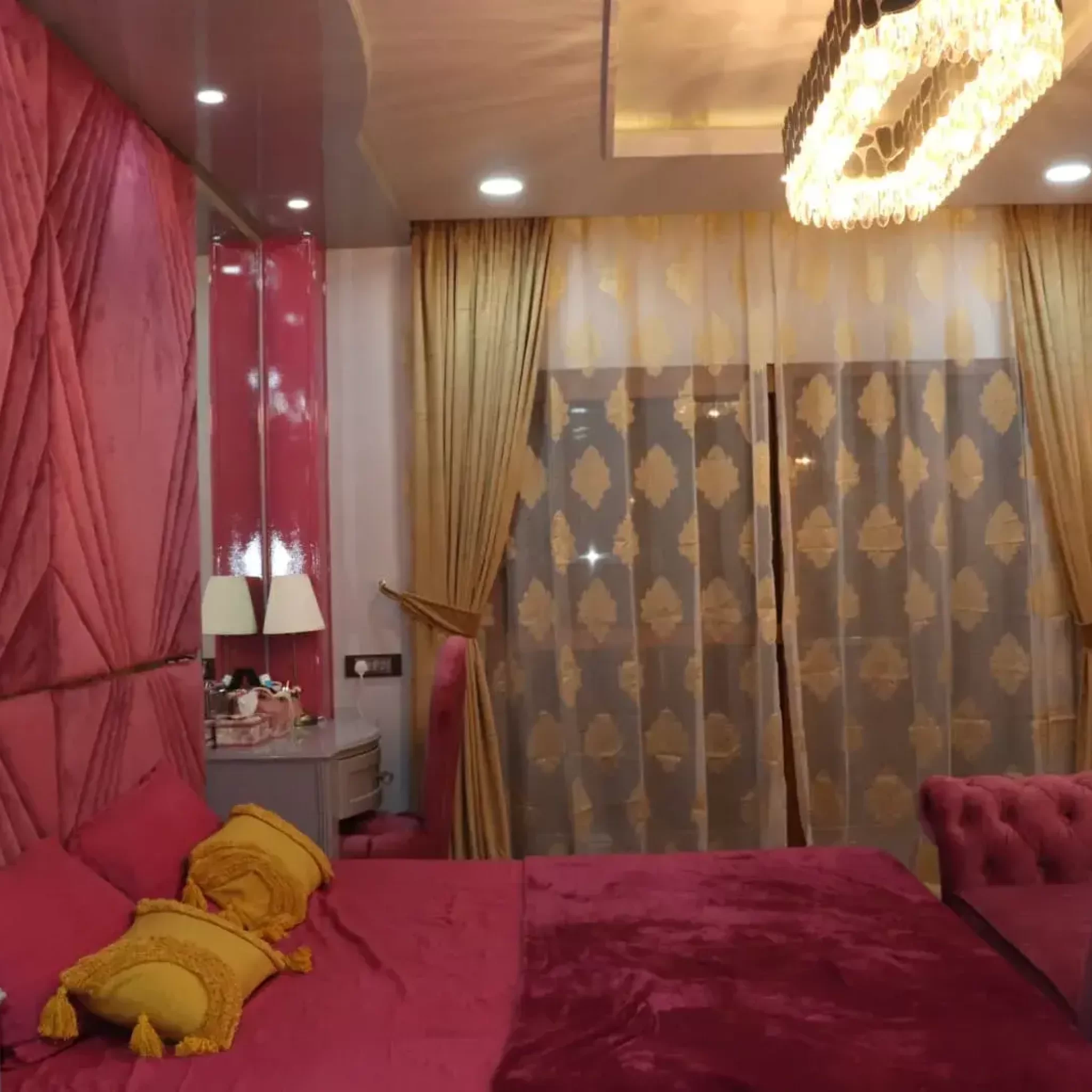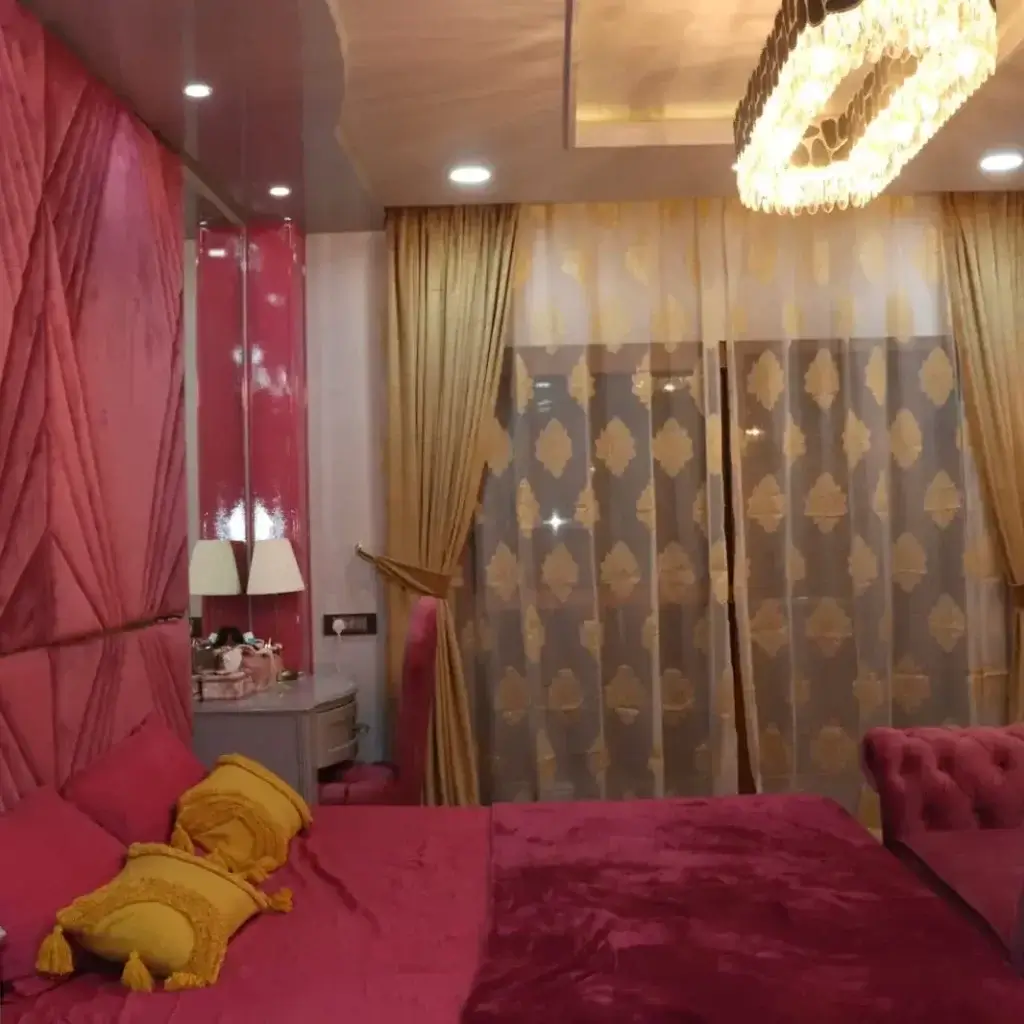 Colors can never be the wrong option to design your place and attract guests. It is the ideal way to get innovative and creative to play with brighter colors. Adding art designs, gorgeous paint hues, and a throw pillow is a good place to start. 
8. Switch to indoor greenery 
Plants are not just for outdoor areas or to give a boho look to your living room, rather you can add them to your rooms. Greenery is an essential design and decor element for your living indoor space. It offers the ideal softness and interesting texture to the room and perfectly creates Feng Shui. 
9. Set a gallery wall 
Portray your art and family pictures on a beautiful gallery wall in the living room. Select those photos and artwork that are meaningful to you. The gallery wall will add a personal touch to the living room and can give a modern feel. 
10. Make a bold statement 
Make the right statement in your living room by painting the walls with a dark shade such as gray or maroon. Keep the rest of the design simple and clean to make the space look overwhelming. It is one of the perfect ideas to make a living room look gorgeous. 
11. Bring in the white couch 
Getting an all-white couch will make a chic statement and give a modern flair to a living room. Having a performance fabric is the key to making the sofa look amazing and also assures longevity of the sofa. 
12. Use mirrors 
Mirrors provide more than functionality to the area. Add a huge mirror in the living room to make a style statement, and also deliver the right illusion of a large space. Also, in today's time, adding mirrors to an area looks appealing. 
13. Add touches of glam 
Using intricate touches such as a marble fireplace, custom built-ins, and brass sconces deliver the beautiful combo of glam and modern. A living room should look attractive and this trick will help you to do so. 
14. Stick to a neutral palette 
You can choose a neutral color palette and aim to design a modern living room for your home. Use different materials and textures to keep the area looking inviting and lived-in. Neutral colors such as white or light gray will surely match your personality. 
15. Lighting- the most essential element 
 Lighting is a very important element to design a space. If you are searching for a modern look for your living room, choose light fixtures that look chic and contemporary. For the people who are looking for the top
interior designers in Bangalore
to add lights to your place, feel free to contact us. 
16. Look for statement fabrics 
Statement fabrics provide a warm and fresh look to a space. The great place to add these fabrics are window treatments and throw pillows that you have added to the living room. 
17. Bring some built-in shelves 
Customized built-in shelves are the perfect way to elevate a living room space. The shelves offer both storage and look beautiful as a display case. So, this is one of the best options to choose for your living area. 
18. Have floor to ceiling windows 
Nothing can be more special than getting a good view through big windows. The windows provide the right illusion of outdoor areas and also maintain the comfort of your place. Also, the windows will offer your living room a proper amount of sunlight. 
19. Search for a statement color 
Picking a statement color for your living room can keep things looking playful. Use a beautiful piece of art or furniture to add a pop of color, such as keeping an armchair of your favorite color. You can also add a wall painting for the charm. 
20. Fireplace- the focal point 
If you want to add a grand fireplace, make it a focal point in your living room. Not only it will look compelling, but also draws the eye making the space look grander. Also, do not forget to add a piece of art deco for an attractive display. 
The Final Words 
These are the top 20 living room designs that will comfort your place while giving you a feeling of joie de vivre. The living room design ideas will personify your style and give you the right sensibility. With people focusing on sustainability, it is wiser to choose one of these living room design ideas. Also, you can transform your living space with these ideas and make the hub of your look stunning with an additional swoon factor. 
Happy designing!!