Planning a Kitchen Garden: 7 Steps to Create Your Veggie Ground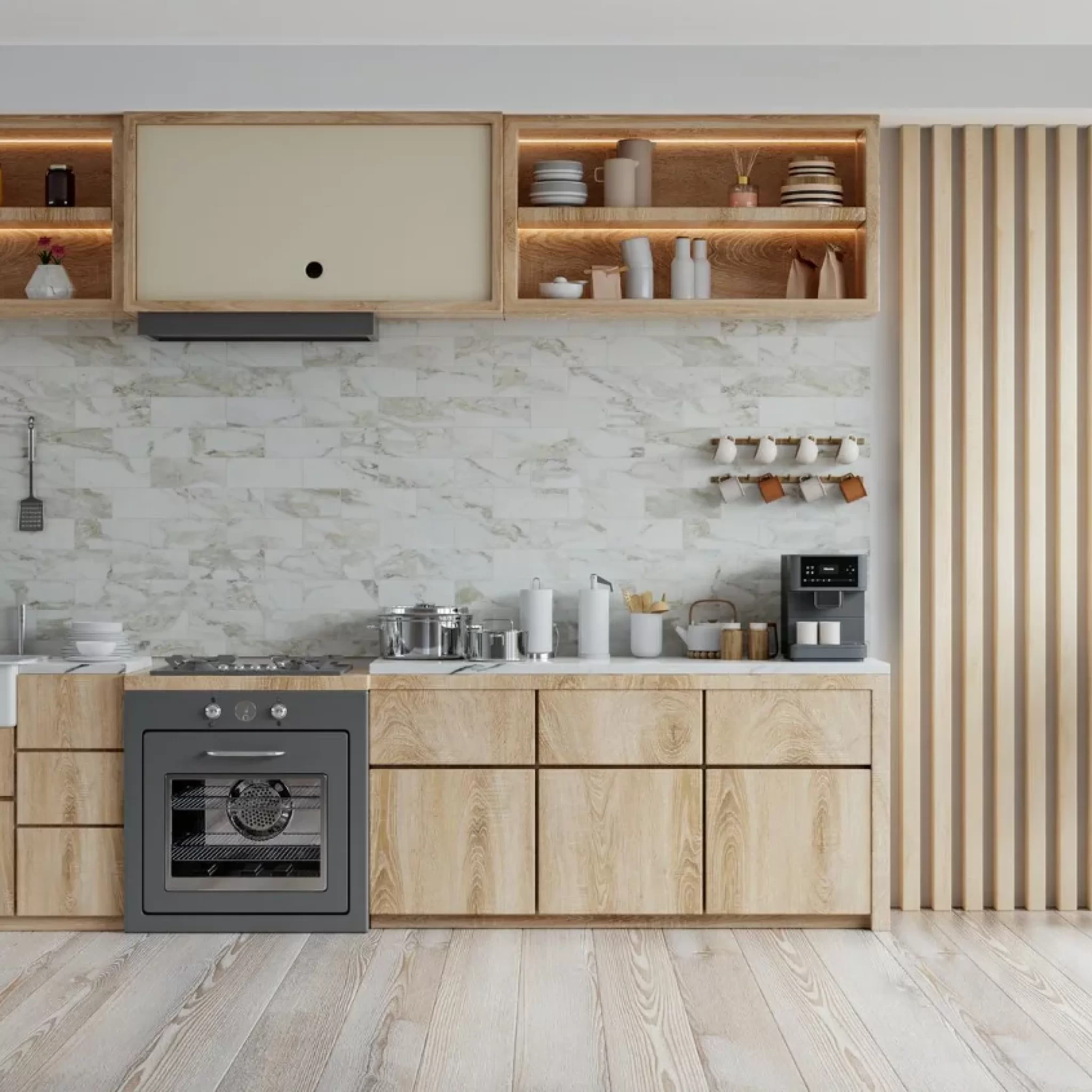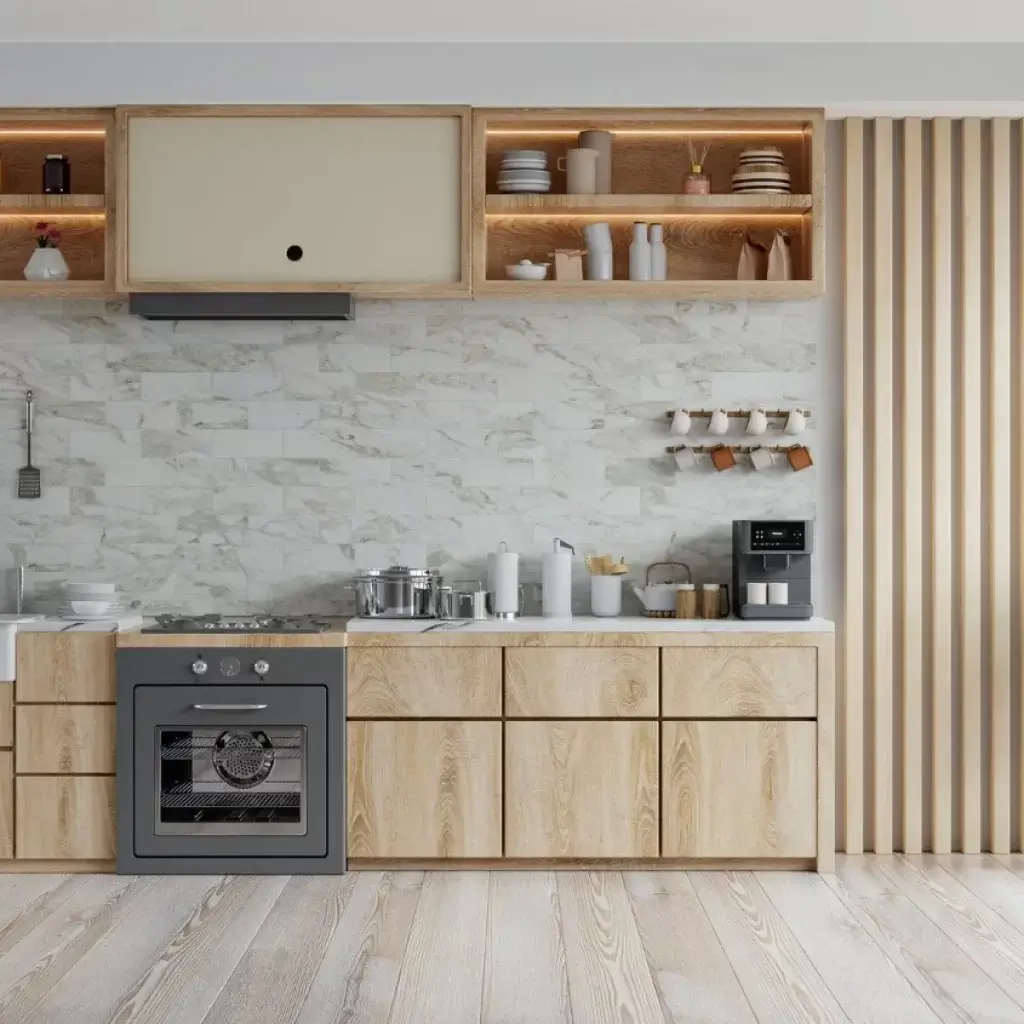 With organic products getting pricey day by day and people's liking for healthy food items, kitchen gardens are becoming popular amongst homeowners. They are falling in love with the idea of gardening to grow their food. If you are also thinking of creating your garden area, then the kitchen is the best place to start with. 
But, how to plan a kitchen garden? Firstly, you have to find an area in the kitchen that gets direct natural sunlight. With the right lighting from the sun, it is easy to keep plants in your kitchen garden alive. Only a few hours and your kitchen garden will have the best organic vegetables and fruits. 
Designing a kitchen garden requires smart planning of the space as there is not too much free space available. Hence, planning is essential to avoid mess and clutter. To help you, our
kitchen interior designers in Bangalore
are here with the most effective kitchen garden ideas to implement and get the most out of the space. 
1. Use Kitchen Corners to Create the Kitchen Garden 
There is no need to have a big space to set up the kitchen garden. You can add wood planters fixed in the corners of the kitchen and utilize the vertical space efficiently. Match the placement of planters with the sleek modern design of the kitchen. Using kitchen corners is the best kitchen garden planting idea that will look perfectly organized. Also, the window in the kitchen will help the plants to flourish.
2. Kitchen Shelf Full of Plants to Give a Modern Touch
The main intention of creating a kitchen garden is to make the interior look attractive and fresh. So, choose an open shelf to help you show indoor plants on it. Keep the kitchen shelf in the center of the kitchen so that it is visible from all sides of the home. Add plants like rubber, fig, corn, and others that are not large for the shelf. 
3. Herb Garden for Kitchen Window to Match the Simple Decor
The best way to start your kitchen garden is by growing small plants, but you can even grow herbs and vegetables that can be used while cooking. Use hanging jars to grow different herbs like basil, mint, coriander, curry leaves, and many more which are used in kitchen day-to-day cooking. The best thing about kitchen herb planting is to add a style quotient to the space.
4. Pick the Right Pots to Grow Veggies and Infuse the Instant Accent 
It is not just about plants when you set up a kitchen garden, it is also about infusing instant accents to the kitchen spot. These veggie planters will become the center of attention and spark out the interiors. You can use containers to grow edible plants or even get ceramic or metallic pots. Choose according to your needs and the space that you have chosen for your kitchen garden. If you have a balcony or terrace, you can choose square-foot gardening in wooden boxes. 
5. Ceiling Planters for Your Home: A Great Kitchen Garden Idea
If you have utilized the kitchen corners, and require more space to keep more plants, then ceiling planters are the best way to extra space. Add hanging planters to the ceiling and add bright colors to the space. Hanging ceiling planters are affordable and give a fresh aroma. Also, these planters are the right substitute for expensive lamps. So, this is one of the great kitchen garden ideas to add a touch of elegance to your home. 
Wrapping Up 
These are the five top indoor kitchen plant and kitchen garden ideas to give your home a beautiful touch. All these tips have been added by our expert team of
interior designers in Bangalore
at Bhavana Interiors and Decorators. We hope that these ideas answer all your questions about 'how to set up a kitchen garden?' Bookmark the tip that suits your style and personality and let us help you in designing kitchen garden space.