Accent Wall Décor: A Beginner's Guide to Know the Do's and Don'ts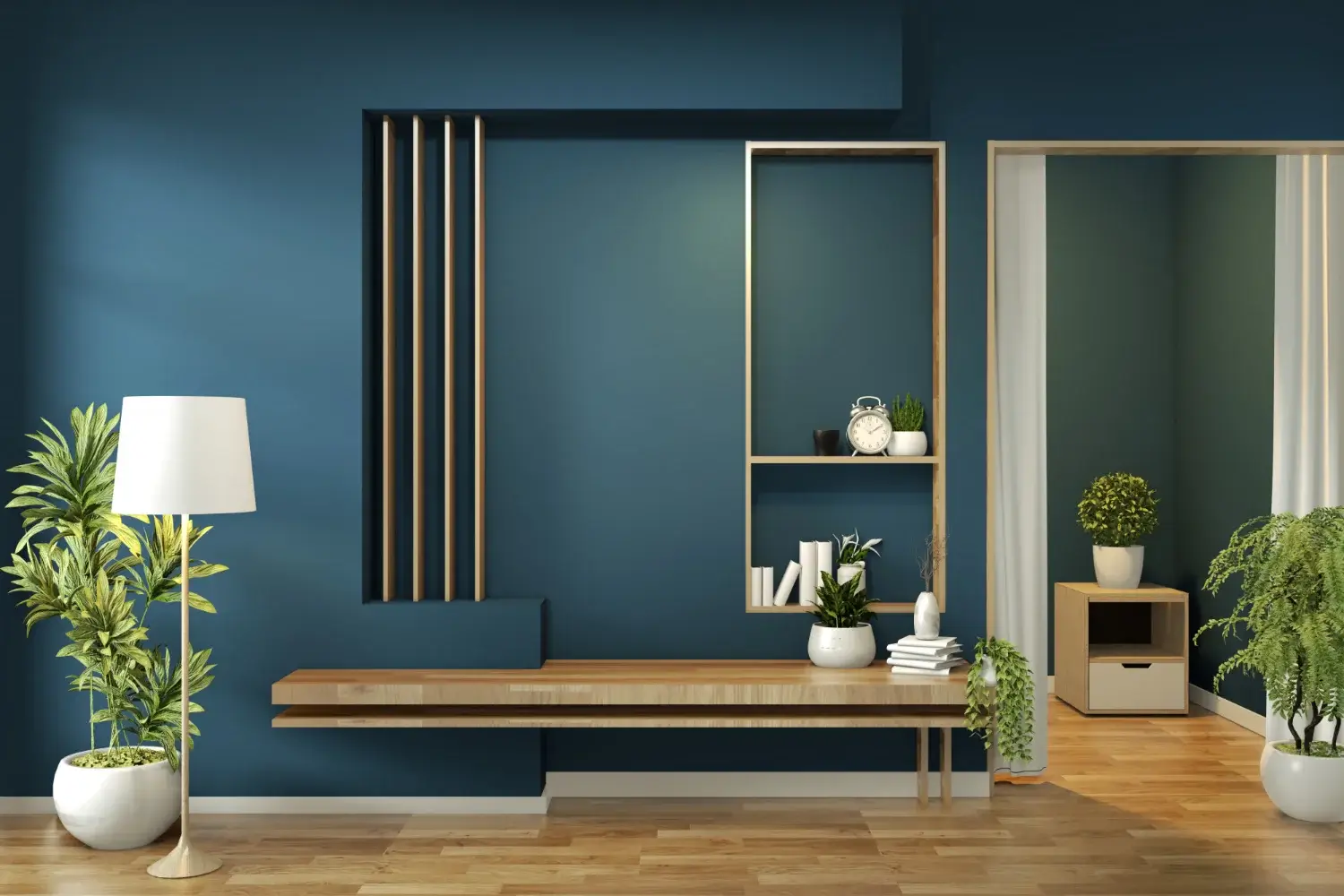 Accent walls are an easy way to fill life into your home. It can be setting up a small cozy corner of the house or a wall; adding a few shelves, a coat of fresh paint, or hanging some decorative wall items to create the ideal focal point. And, this will only be convenient if you decorate and design your home without spending more than your budget.
Therefore, if you are reading this article, then you will get the best accent wall ideas. These tips have been curated by our
home interior designers in Bangalore
to decorate a beautiful accent wall for your home that will surely turn the heads of your guests.
The Do's and Don'ts to set up an Accent Wall
Here is a list of the do's and don'ts that you must follow while decorating the accent wall for your home. All the ideas have been added after considering the budget limitation of our clients, so start scrolling to read further.
The Do's
Do Add Patterns to the Living Room Accent Wall
If you wish to create an accent wall using a new color, make use of patterns of the same color as your living room's dominant color. For instance- drawing a few line patterns to create an accent wall without touching the other vibe of the room, you can change a lot in the room. For more contrast, add different shades of furniture and drapes.
Do Use Wood Texture for Rich and Warmth Feel
For bedroom accent walls, the most essential is the wall behind your bed. So, choose to create an accent wall with dark brown MDF panels that creates a half-and-half design and give a 3D vibe. The wood texture also complements other designs of the bedroom like a wooden arch and veneer-finished side table.
Do Pick Accent Wall Mirrors
Mirrors are always considered perfect wall décor pieces. They provide ample brightness and depth to space. Therefore, if you wish to use mirrors, then you can use Moroccan mirrors and paint your accent wall with colors that are popular in Moroccan-style interiors. Some of the shades are deep purple, royal blue, fuchsia, sand, beige, and also shades of white.
The Don'ts
Do Not Be Afraid To Use Various Colors
To give your interiors a bold look, you can opt to create an accent wall with multiple color options. For example- you can have two accent walls facing each other in different colors. It is a unique wall design idea that is popular amongst homeowners who want to try something different for their homes.
Do Not Forget to Add a Wallpaper and Vertical Garden
You can also add a touch of eco-friendliness by using a vertical garden as an accent décor for your walls. Pick one of the most satisfying indoor air-cleaning plants such as Moss to hang on the wall. You can hang two rectangular-shaped Moss wall art on a green-colored accent wall in the living area.
Do Not Hesitate to Match Industrial Style with Accent Wall Décor
If you are a fan of industrial-style home design services but are not able to do it for your home, then it is perfect to build an industrial-style accent wall design. You can create a wall using concrete or develop a brick wall. For instance- create a rustic concrete wall in the living area where the panels will surely create a beautiful depth. And, do not forget to use some accent lights to further beautify the area.
EndNote
There are several ways to design an accent wall for your wall. But, these ideas listed in this blog are the best of them that are great and affordable. Therefore, pick the one that suits your style and matches your home décor. And, if you are still confused about the right wall décor, connect with our
interior design and décor service providers in Bangalore
and choose the right accent wall designs for your place.