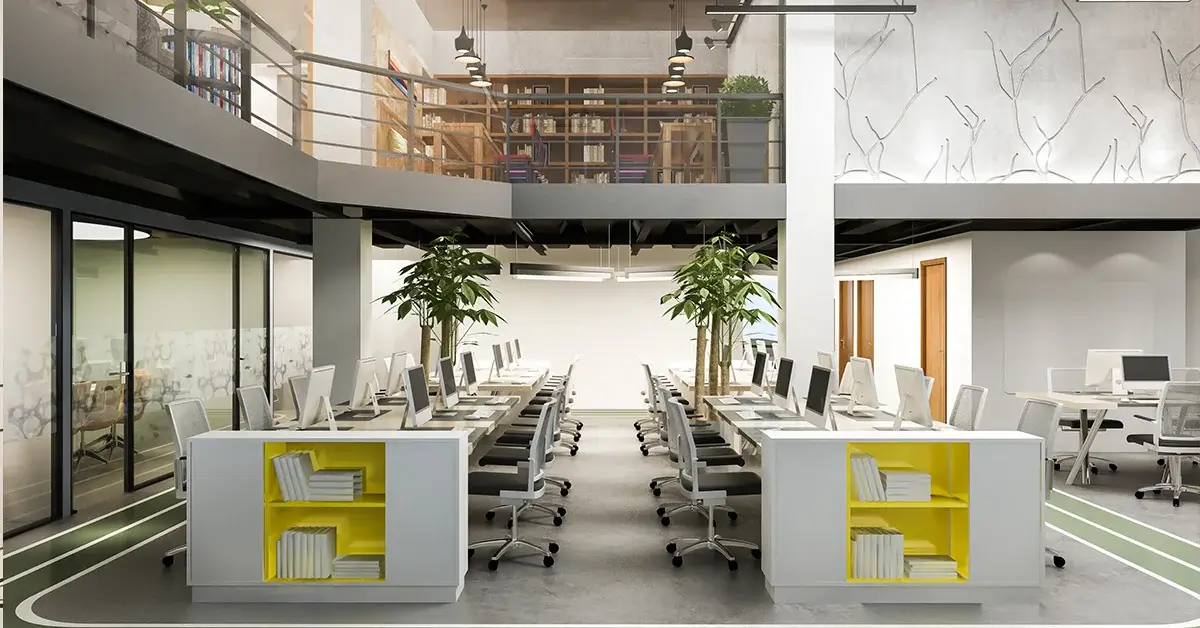 Smart Interior Design Tips to Expand Space in Your Small Home
Living in a small home can be cozy and challenging, especially to store and organize things. However, with the right strategy, it becomes easy to transform your small space into a comfortable space that meets all your requirements.
Therefore, this write-up will help you know some functional tricks that can help you expand space in your small home. Here, you will find innovative furniture arrangements to amazing storage solutions for your tiny space. Whether you want to design your portable cottage or apartment, these ideas will help you make the best use of your place and create a beautiful space.
So, if you are ready to declutter and reorganize your small space, our
home interior designer in Bangalore
has got you covered. Let us get started without any further adieu.
1. Select Open Layout for Kitchen to Make it Look Big
Small homes have tiny kitchens, and walls make them look smaller. Having an open layout for the kitchen is an easy way to make your small space more spacious. Add a boundary between the living room and kitchen area and turn it into a breakfast corner. This will create a distinction and give you a cozy space to have meals with your loved ones. Add a wall-mounted crockery space or bar unit for storing your precious cookware or wine bottles to increase storage space.
2. Choose Multifunctional Furniture for Big Space
Single-use furniture is a big no for tiny houses, so opt for multifunctional furniture to help you improve serviceability and save space on the floor. For instance- you can design a study table pullout with a wardrobe to save space in your room. It is a perfect idea to change your bedroom into a study corner by pulling out the study table when you do not have extra space to set up a separate work-from-home setup.
3. Select Wall-Mounted Furniture to Get More Space
In a small home, good floor space is necessary. A clear floor space adds volume to the room and makes it look spacious. Also, there is a free and easy flow of movement around the room, irrespective of its size. So, it is good to choose wall-mounted furniture and avoid free-standing or floor-mounted furniture to maximize the space in your home. It will also add more storage space without blocking any floor space. For instance- a wall-mounted TV cabinet with shelves will make your living room stylish.
4. Play with Mirrors to Make an Illusion of a Bigger Space
Adding mirrors is one of the best ways to make your home look spacious. They provide an airy feel to the home and bring natural light. So, install huge mirrors with decorative frames on your walls to give an aesthetic touch to your place. And, if you do not have enough space to add wall mirrors, choose a mirror finish for the wardrobe shutters. It also works as a decorative element and adds a spacious vibe to the room.
5. Minimize Your Color Choices for a  Spacious Look
For designing your compact home, using various colors can be chaotic. So, pick a few of your favorite hues and stick to them. For instance- in the living room, you can choose a sky blue shade with an orange accent as the background. The colors add personality to a space without taking ample space, and the muted tones matched with them are subtle. So, rather than selecting fully pigmented shades, you can go with soft shades to paint the walls of your home.
6. Use Furniture with Storage to Declutter Space at Your Place
If you want to add more extra storage space to hide all the clutter in your tiny home, here is a solution to go with. Get furniture with storage to solve your space-cluttering problem on the go. For example- a TV unit with hidden storage behind it for extra space to keep items like books, stationeries, and other things without taking any space in your room. Therefore, instead of just a TV unit, add a functional unit to help create additional storage to expand space at your home.
Finishing Up
Expanding space in a small home is about organizing, creating, and making the most of every available space. Following these six tips, you can transform your small place into a comfortable and engaging home. Small spaces can be as practical and beautiful as large homes, and with a little effort, you can make the most of it.
Get inspired and start maximizing your small home space today and get more information through our free consultation services with our
professional interior designers in Bangalore
to redecorate or design your home with space-saving solutions.