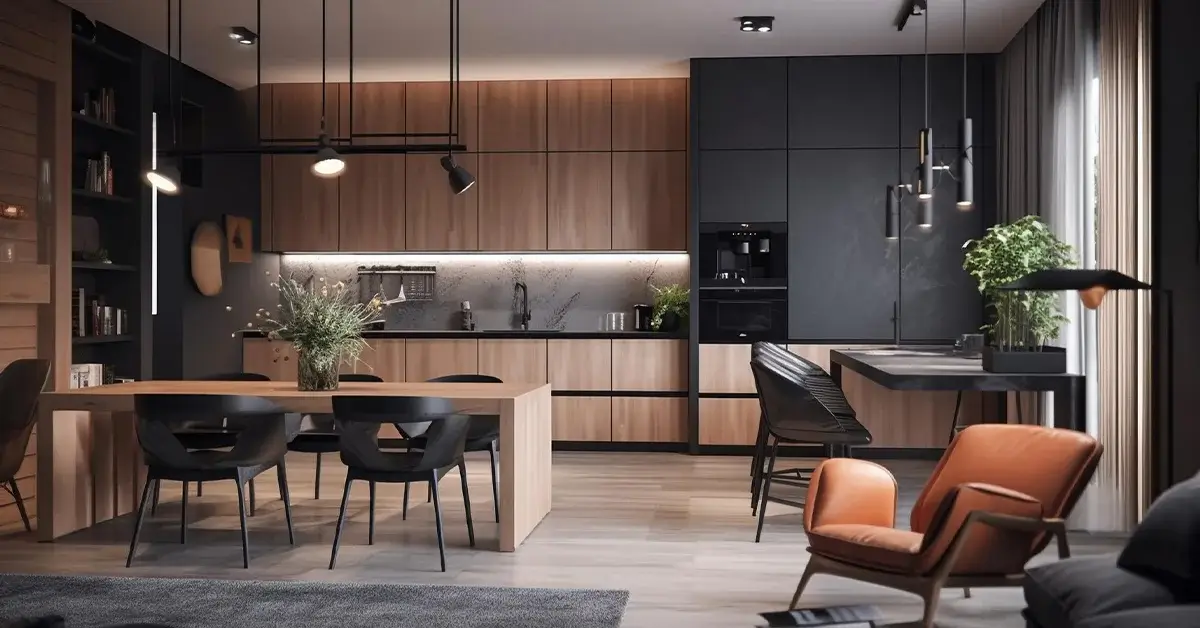 Workstation Sinks: The 2023 Must-Have Kitchen Upgrade
When we talk about designing a kitchen to maximize the available space, the sink is never in our thoughts. But, the huge popularity of workstation sinks may let you reconsider it. Whether you have a small kitchen with limited counter area, or a large kitchen with more than one sink, a workstation sink can maximize the efficiency, flow, and productivity of the cooking area, says our
kitchen interior designers in Bangalore
.
What is a Workstation Sink?
A workstation sink is a type of traditional sink that can do a lot more. The sink is designed with a ledge that supports several accessories to create a multifunctional and flexible workspace that streamlines everything in the kitchen from preparing the meal to cleaning the cooking space. Some of the accessories available in a workstation sink involve drying racks, cutting boards, utensil holder, prep bowls, and strainers that are attached to the sink.
Workstation sinks maximize the workspace of the kitchen by letting you use that area over your sink for slicing, drying dishes, chopping, draining, and other kitchen tasks. There is a wide range of workstation sinks from oversized models for a commercial kitchen to small bar sinks for compact homes. They are available in the same installations from farmhouse styles to drop-in and undermount sinks which makes them DIY-friendly depending on the level of comfort.
Why are Workstation Sinks Trending?
Multiple factors make workstation sinks an essential part of kitchen upgrades. The way we use kitchen design has been evolving, especially during the pandemic. Workstation sinks are perfect to set up a social kitchen by accommodating more than one cook at a time more easily or by allowing the cook to perform several tasks rather than moving away for different tasks.
The focus on the formal work triangle in kitchen design has shifted to planning and creating functional working areas for cleanup, food prep, cooking, baking, refrigeration, and even developing space such as planning, dining, crafting, and computer work. With the demand of these areas, a workstation sink is perfect as its accessories let you shift from a traditional sink to a cooking prep area or a cleanup area in no time.
Benefits of Workstation Sinks
A workstation sink is not only a faucet or sink as its accessories allow you to do more. Having a workstation sink can enhance efficiency and help you keep the food prep area clean. By adding chopping, rinsing, meal prep bins, scrap disposal, and cleaning at a single location, there is no need to move from sink to counter space and come back with wet hands or messy food to the other area.
Prepping for food and cleaning is easy with a workstation sink, as rolling dough or chopping vegetables can be done over the sink. And, even if you do not use the sink as a food prep area, doing dishes is easy with a workstation sink. There is a drying rack with a removable caddy in the sink that easily dries dishes and utensils over the sink rather than using a countertop as a drying rack. Also, to save hassle and time, workstation sink accessories are dishwasher-safe.
Enhanced Countertop Space
For a small kitchen, a workstation sink means that there is no need to choose between a counter space and a full-sized sink. One of the most common workstation sink accessories is the cutting board which can also work as a sink cover, creating an extension of the countertop that is helpful in a kitchen with a premium countertop. Some of the workstation sinks have a prep container or a cutting board, making it easier to chop the ingredients and chop them at the sink.
So, now that you know the benefits of workstation sinks, you might know a few things that must be considered to choose the right workstation to sink for your cooking space for different styles or sizes of kitchens.
Location of the Sink

Sink Usage

Cost to Setup the Sink

Maintenance of the Workstation Sink Accessories

Storage of the Sink Accessories
Wrapping Up
Therefore, if you are looking for innovative elements to make your modern home look stylish and creative, a workstation sink is the right choice for your home. The sink is one of the very useful elements to set up in your modern kitchen and makes it look more versatile. So, wishing to set up a workstation sink at your cooking place, it is the right time to connect with our
home interior designers in Bangalore
to meet all your requirements to make your space look perfect. Connect with us and book an appointment today.