Bedroom Design Trends to Bookmark for 2023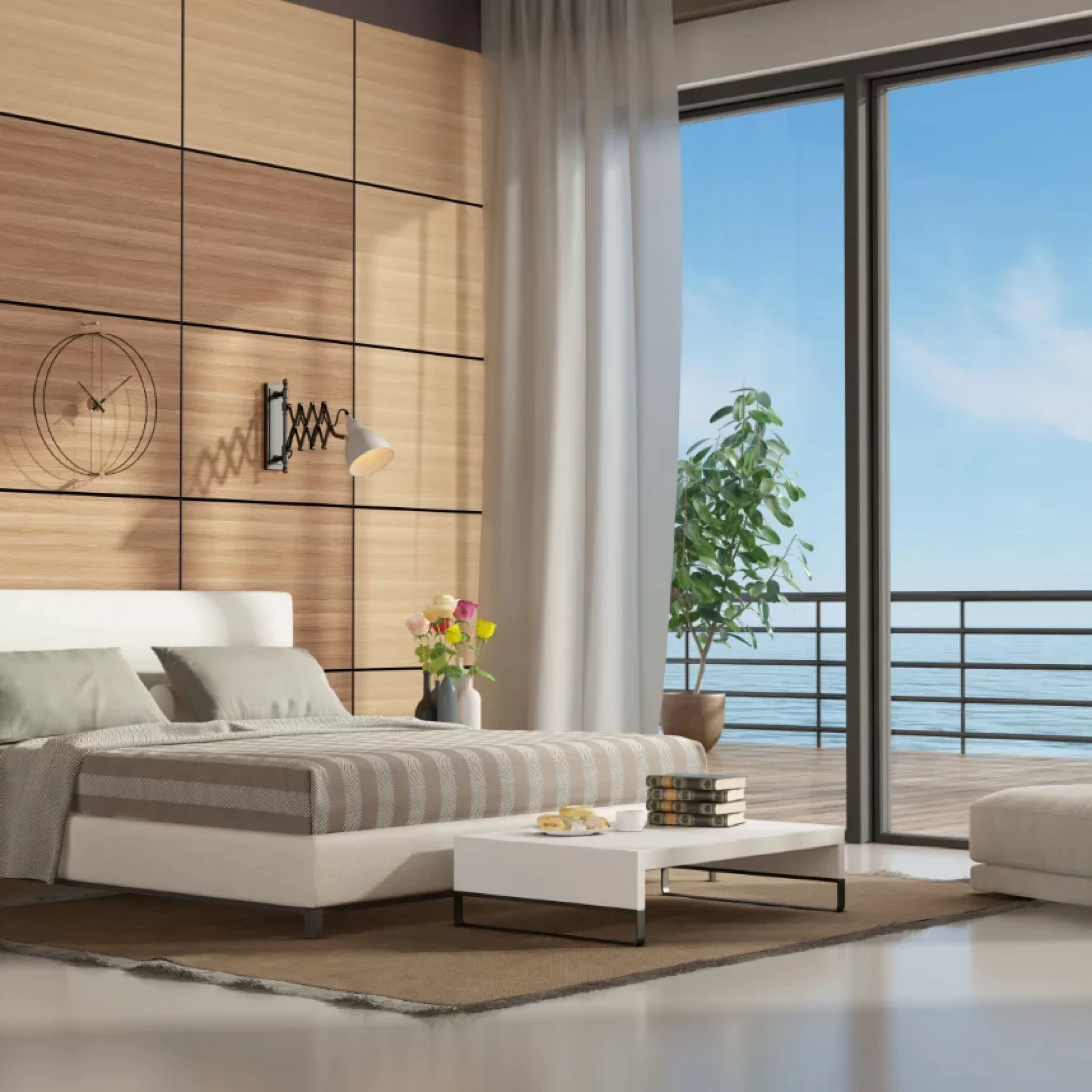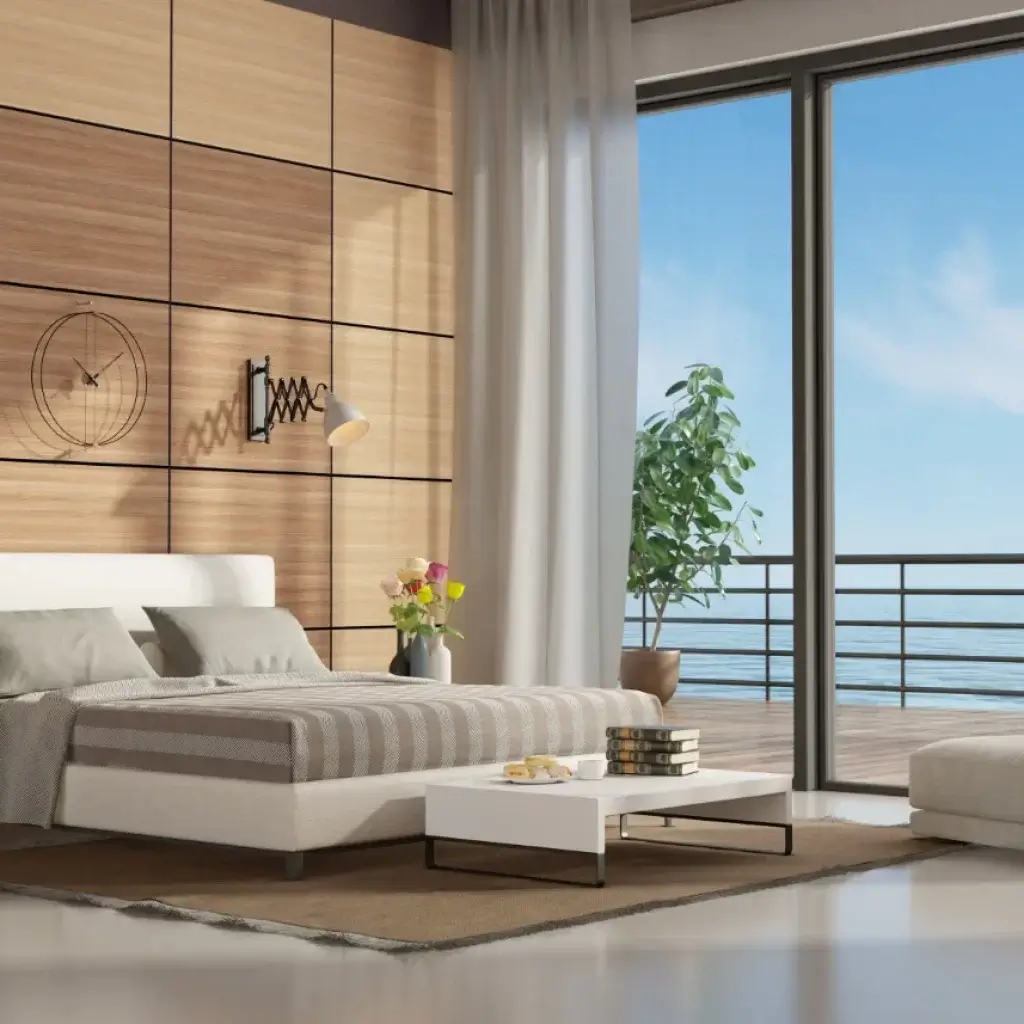 The new year comes with new options and opportunities. So, why not turn your bedroom into a whole new space? Do not mind if you do. This year, rather than focusing on resolutions, we are improving our interior design and decor trends to bring all the joy. It is the best time to refine your bedroom and give it a cozy and comfortable feel. Our team of
interior designers in Bangalore
have found the perfect bedroom design and decor trends for the year 2023. With fresh looks, elegant prints, and unique furnishings, the future is bright. 
The bedroom design trends not only bring a dose of style but also create a space where you can look forward after a long hectic day. Whether you choose one or more trends for your bedroom, just be sure that they match your personality. So, scroll down and select the ones that suit your bedroom style and look. 
Bedroom Design Ideas to Look Forward in 2023 
1. Playful Lighting with Lampshades 
2023 will bring a lot of different expressions in small pieces for your bedroom like lampshades. Use bedroom lamps to add more saturated colours, a glossy finish, and elaborate shades to the area. 
2. Earthy and Warm Colors and Tones 
With bedrooms warming up, you will see a lot of warm and earthy hues that offer a comforting style. Choose shades like coral and clay layered up with darker shades of plum and amber to add a modern edge to the bedroom. 
3. Patterned bedding and linens 
We have all loved the white bedding of the hotels for many years, but the interior design team at Bhavana Interiors says that it is changing now. People are liking striped and floral patterns for their bedding when they decide to pick the best design trends for their bedrooms. 
We try to mix neutral colours and designs with different patterns and stick to a single palette that allows the customers to focus on changing the small items like pillows to stay on the trend.
4. Scallops and Curve Edges 
While curved edges and scallops are making their way to modern homes, we will see this trend more in the coming year but with a new twist. The furniture design in the bedroom will focus on scallop details and curves but on a large scale. And, yes you will see it moving forward in 2023. 
5. Wallpaper Accent 
According to our designers, 2023 will see a lot more wallpapers, but in more interesting and creative ways. This year it will be all about wallpaper accents. We will be focusing on innovative patterns and murals to design a bedroom. 
Prints resurge and wallpaper patterns have also become popular, so considering accent walls with neutral colors and bold patterns will give a whimsy touch to the room without making the space look overwhelming. 
6. Embroidered and Embellished Window Treatments 
When we talk about bedroom window treatments in the year 2023, we will see new and fun furnishing options and different edges. It will depict your personality in your already personal space. There will be more embellishments and embroideries on window treatments, from curved edge shades and cornices to fringe on drapery edges. 
These details will make your bedroom look more customized and add a simple punch with more streamlined alternative details. 
7. Modern Yet Contemporary Art Deco
Art deco design is one of the most popular styles that is rising in 2023. It also delivers a modern feel through unique shapes and designs emphasizing rich elements. You can also use beautiful mixes to play around your bedroom area. 
Several modern yet contemporary art deco bedroom designs provide beautiful elements to style the bedroom. For instance- you can use a triangle print wallpaper and match it with a neutral color palette. 
Wrapping Up 
These are the top bedroom design trends that will be a part of 2023 interior design projects. So, pick the one that suits your needs and style and get it added to your bedroom and get a stunner renovation for your space. You can also connect with the
leading interior design company in Bangalore
to get your room renovated according to your requirements and personality.