Valentine's Day Decor Ideas for Your Home to Display Your Love Language
The season of love has started and it is one of the perfect ways to show your love to your special people and tell them how much they mean to you. Just think about beautiful gestures of love, candlelight dinners, pretty cupid-approved Valentine's Day decoration ideas, and much more. With that, we have curated some of the best decor ideas for 2023 Valentine's Day for your place to adore your loved ones.
7 Eyeing Decor Ideas for Valentine's Days in 2023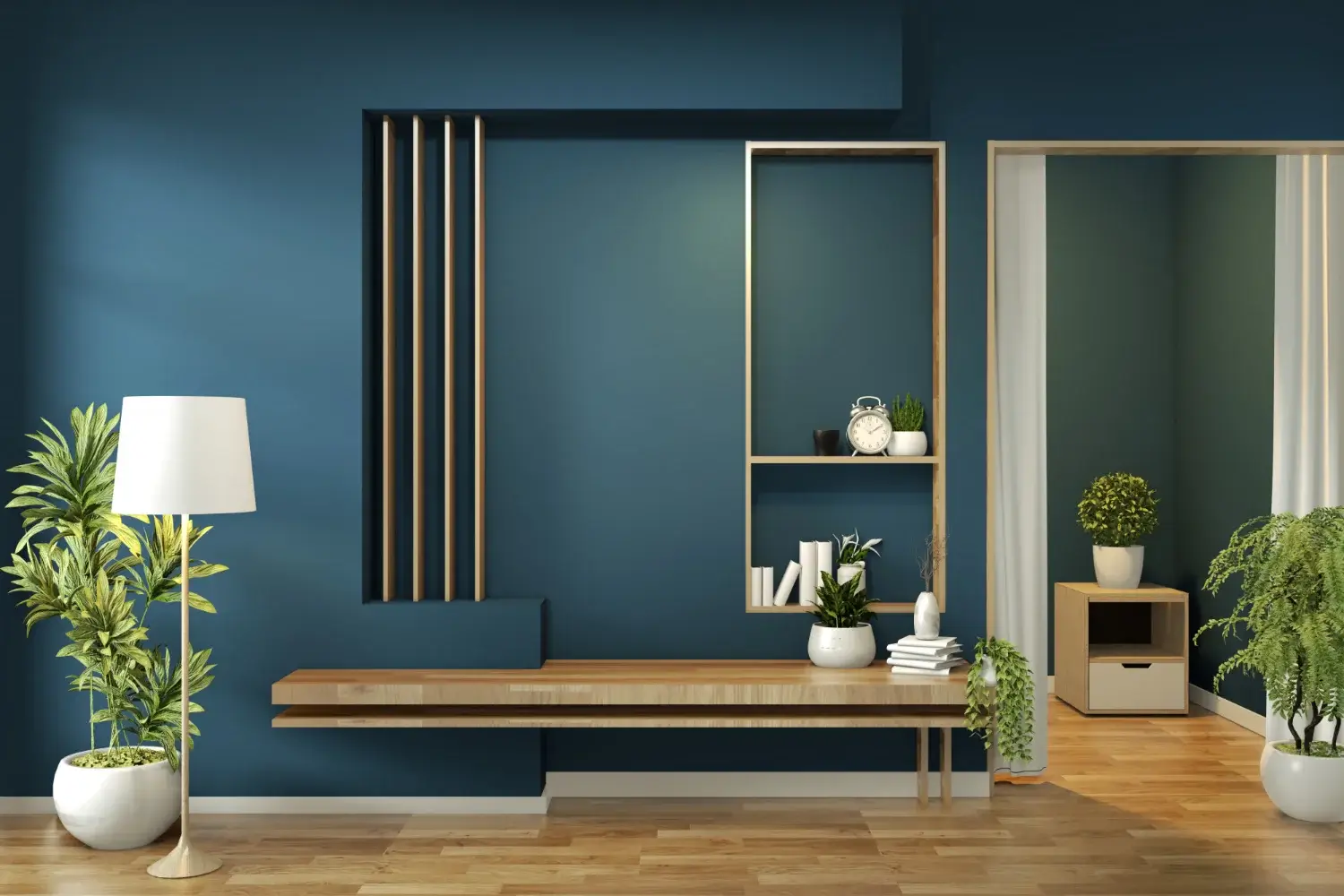 If you are eager to bring love into your home without spending a lot, keep reading the blog further to find easy and affordable Valentine's Day decor ideas for your home. Scroll down and be creative as our
home interior designers in Bangalore
got everything covered down to make the day of love a treat.
#Idea 1- Add a Lovely Backdrop Design 
If you want to add a romantic flick to your Valentine's Day plan, then set a backdrop scene with pre-lit curtains. The curtain sheets consist of a pleated fabric that is accented with microlights that are best to give a perfect touch to the decor.
#Idea 2- A Canopy Bed for a Fine Date Setup
When everything does not go fine, then this bed canopy idea can come to your rescue. End Valentine's night in a delightful bed canopy designed with flower arrangements, scented candles, and rose petals to make an appealing date setup. Let flowy and long layers of fabric adorn the canopy bed with roses as beautiful embellishments. Pick classic colors like white, red, and pink to match the Valentine's Day decor.
#Idea 3- Paint a Wonderful Gallery Wall
A gallery wall is always considered a good idea, especially when the art is homemade. All you will need is blank canvases and materials you want to decorate your place on Valentine's Day. Use pompom hearts to decorate the gallery wall with your partner and cherish the day.
#Idea 4- Decorate the Dining Table with Cute Notes and Flowers
Sometimes going for cliché decor is the ideal way to treat your partner. One of the decor ideas is putting a red rose bouquet on the dinner table with some personalized lovely notes to let your loved ones fall in love with you again. Complete the table decor by placing champagne and candles for a mesmerizing Valentine's Day dinner table.
#Idea 5- Add a Romantic Touch to Your Chairs to Complete the Valentine's Day Decor
Why just decorate the dining table? You can even adorn your chair backs with flower wings. Get one of the best dinners sets and pair it with the centerpiece of your dining table. Valentine's Day decor is easy to try as you only have to go all the way to add some love to your place, the same as this romantic makeover we gave to the dining chairs.
#Idea 6- A Fireplace in the Bedroom to turn up the Heat on Valentine's Day
With winter marking its end, why not set up a cozy lovely night using a fireplace to add a romantic spark to your bedroom? Use an electric fireplace in your bedroom and decorate the area with stunning indoor plants, a pleasing mirror, and some decor elements according to your preference to customize the bedroom setup.
#Idea 7- Wine, Candle, and Some Floral Arrangements to Celebrate the Day of Love
If you are a true Bollywood fan, then choose a design for your bedroom that looks simple yet elegant on Valentine's Day. Setting up the bed with sweet and romantic details for you and your partner and adding rose petals, wine, and candles is what you require for a beautiful date night in your bedroom. This Valentine's Day decor idea is classy and will surely never fail to surprise you. It is the ideal go-to date setup if you are looking for something for the end moment. 
The Last Lines 
And, here we end our Valentine's Day decor ideas listed to make your day special and memorable. It does not matter wherever you stay, these seven ideas are affordable, cute, and let you make your home interiors look appealing. 
Let us know which Valentine's Day decor idea you loved the most. And, if you have any queries regarding the same, feel free to contact our top
interior designers in Bangalore
as we love to partner with our clients to solve their issues.