A Guide to Design Your Living Room to Give a Modern Touch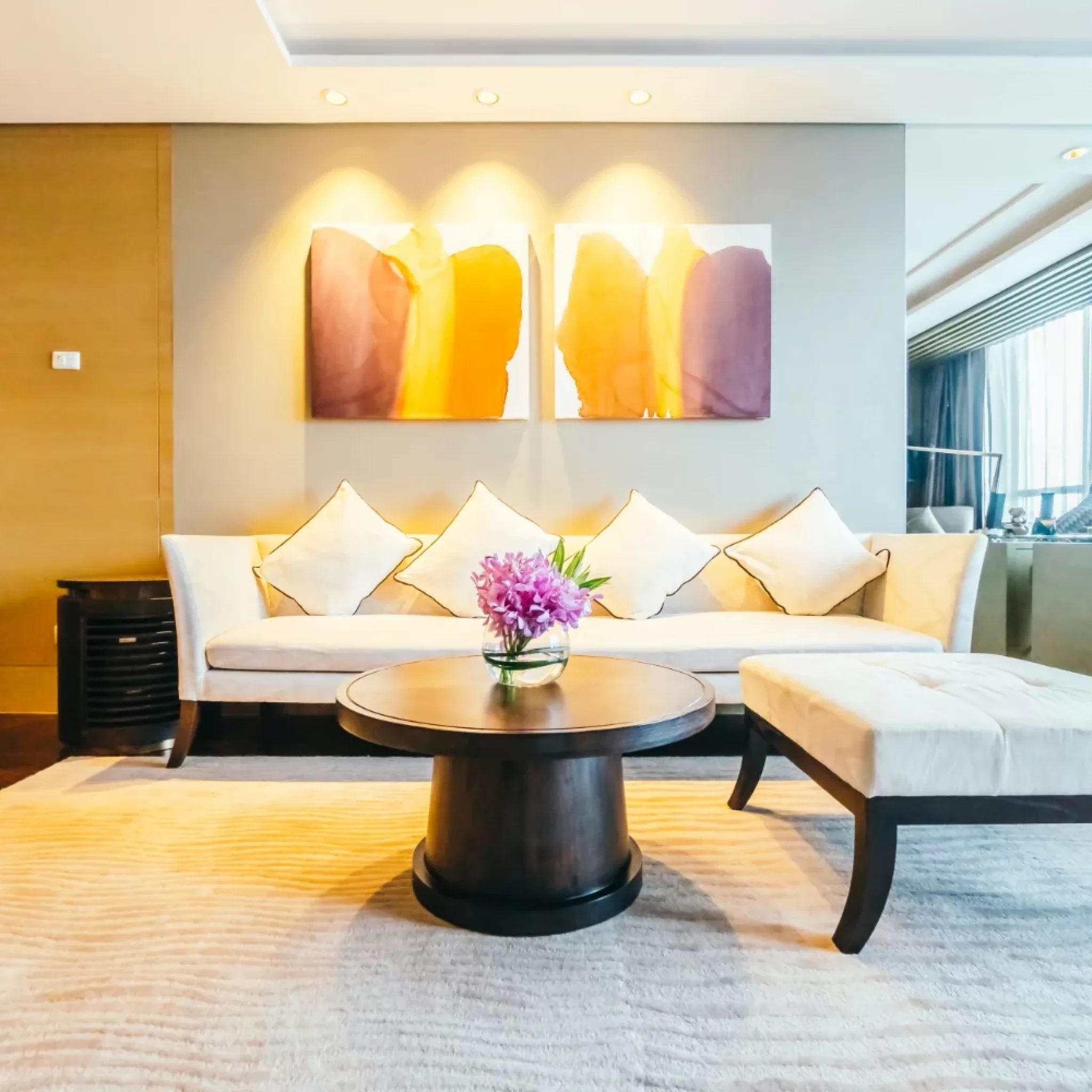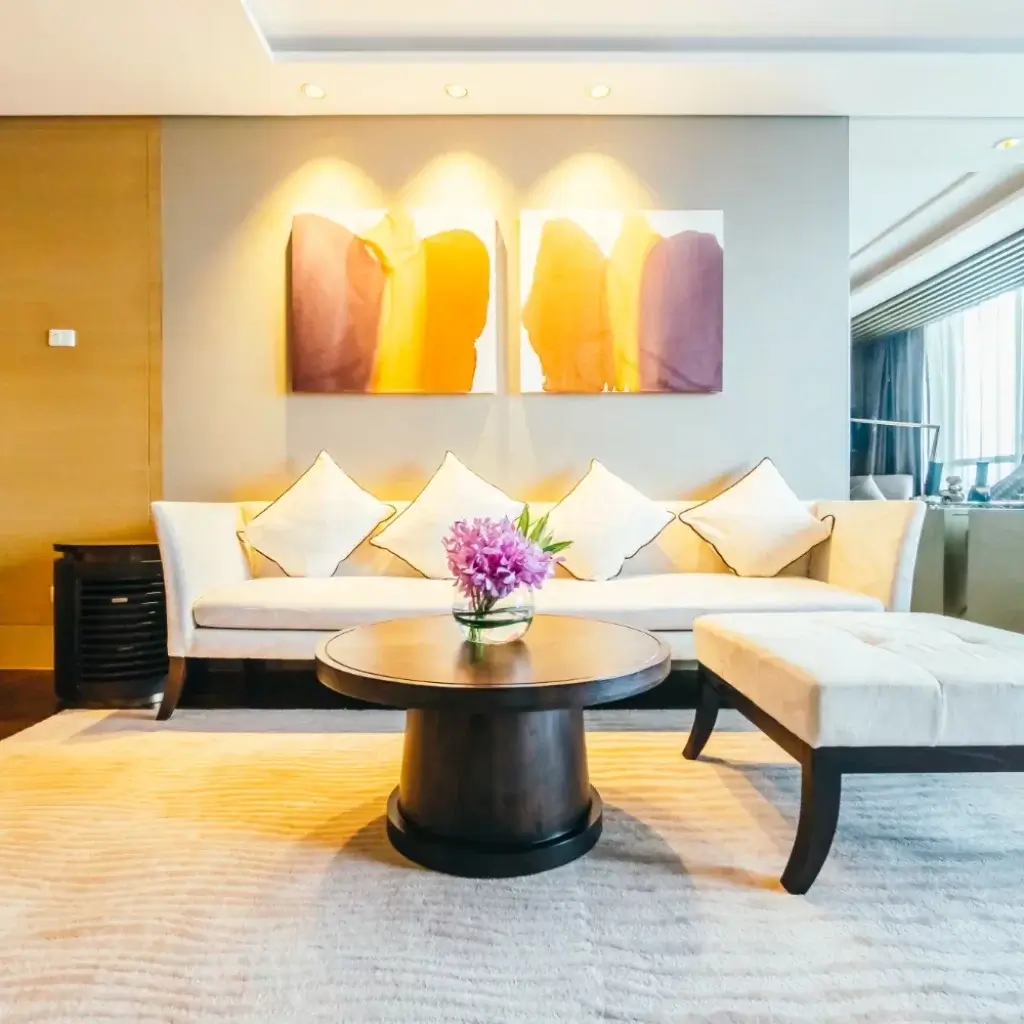 The living room is a place where you can rest, chill, and get comfortable with your family and friends. And, there are ample questions when it comes to designing a living room. There is not one single way to choose the ideal living room design for your space. Multiple flooring options, layout choices, seating arrangements, and wall colors are available that can be considered while designing the living area. Hence, here is a list of different things that you can select for the most beautiful living room design. 
The living room is the space in your home that lets you do different activities together with your loved ones like watching TV or sitting and talking. It is a place where we spend a lot of time and bond together with the family. So, designing a living room is the same as designing the heart of your home that resembles you and your family. 
Therefore, to further brief you about living room design with a modern touch, we have curated a list of things to help you design the space perfectly. These tips added in the blog are added by our expert
interior designers in Bangalore
who are best at creating beautiful homes for people. 
Design a Living Room with Dining Room Partition and Break 
A contemporary house has an open living room that combines with the dining area. This type of partition is simple as well as difficult to plan. The design is simple as it allows you to set a uniform design for both the living and dining room. And, it can be difficult as the process is time-consuming. But, with us, you can make difficult things easy. 
If your living area has more space, then separate the dining area with a wooden frame or glass separation to outline both rooms. You can use difficult furniture for the living and dining rooms to give the space a unique look. For instance- a planter set or bookshelf made of wood can divide both rooms without blocking their design. 
Design a Living Room with a Proper Furniture Layout 
It is necessary to focus on what kind of layout you will prefer for your living room before you begin designing the space. If your home has an open layout, then you can design the living room space with pastel colors and modular furniture. Try to visualize every first and create a design plan to start with the living room design project. 
Therefore, according to the layout of the living room, here are some furniture designs you can choose from. 
Select floor-to-ceiling TV units with cabinets to store everything under the covers. For a closed layout of the living room, choose a simple TV unit. 
Go for a wide couch set if you have a spacious open layout of the living room. And, if the area is small, then choose compact seating or lounge chairs. 
Use different types of colors for the furniture in the open living room area. Select one color set for the couch for a closed living room layout to avoid overdoing it.
Design the living room with bright and vibrant lighting
Living rooms should look luminous and rich. So, add the seating arrangement near the window where you can enjoy a proper day and natural lighting. Sunlight keeps the space bright and airy. And, if there are not too many natural lights, then you can use ceiling light options to keep the living room filled with lights. 
Choose the type of lighting that suits your living area. You can pick from- 
Wall sconces 

Statement light and fixtures 

Built-in LED lighting 

Fancy LED overhead lights 
Make sure to choose the lights according to the interior of your living room. If you are going for an industrial design look, then choose rustic floor lamps and track lights for the ceiling. And if you opt for a luxury theme, then get elegant lights and intricate chandeliers. 
Design the living room with flooring design that adds space 
The choice of flooring can define the look of your living room. So, choose options that match your personality and location. If your home is in a tropical region, then marble flooring is perfect. And, if you live in a colder area, then you can pick carpet or wooden flooring. My most preferred flooring design is the very popular hardwood floors as they add a luxurious feel and warmth to the living area. 
Some of the most common flooring choices for your living room interiors are- 
Ceramic tiles

Vinyl flooring 

Marble floor

Concrete flooring 

Bamboo flooring 
Wrapping Up 
The living room is the area where everything occurs as it is a social part of your home. So, providing it with the best look is very essential. Therefore, this guide will help you follow certain rules to design a living room with a modern touch. And, in the case of more help, feel free to contact our team of
home interior designers in Bangalore
or visit your nearest Bhavana Interiors and Decorators store.