Latest Balcony Design Ideas for Apartments in 2023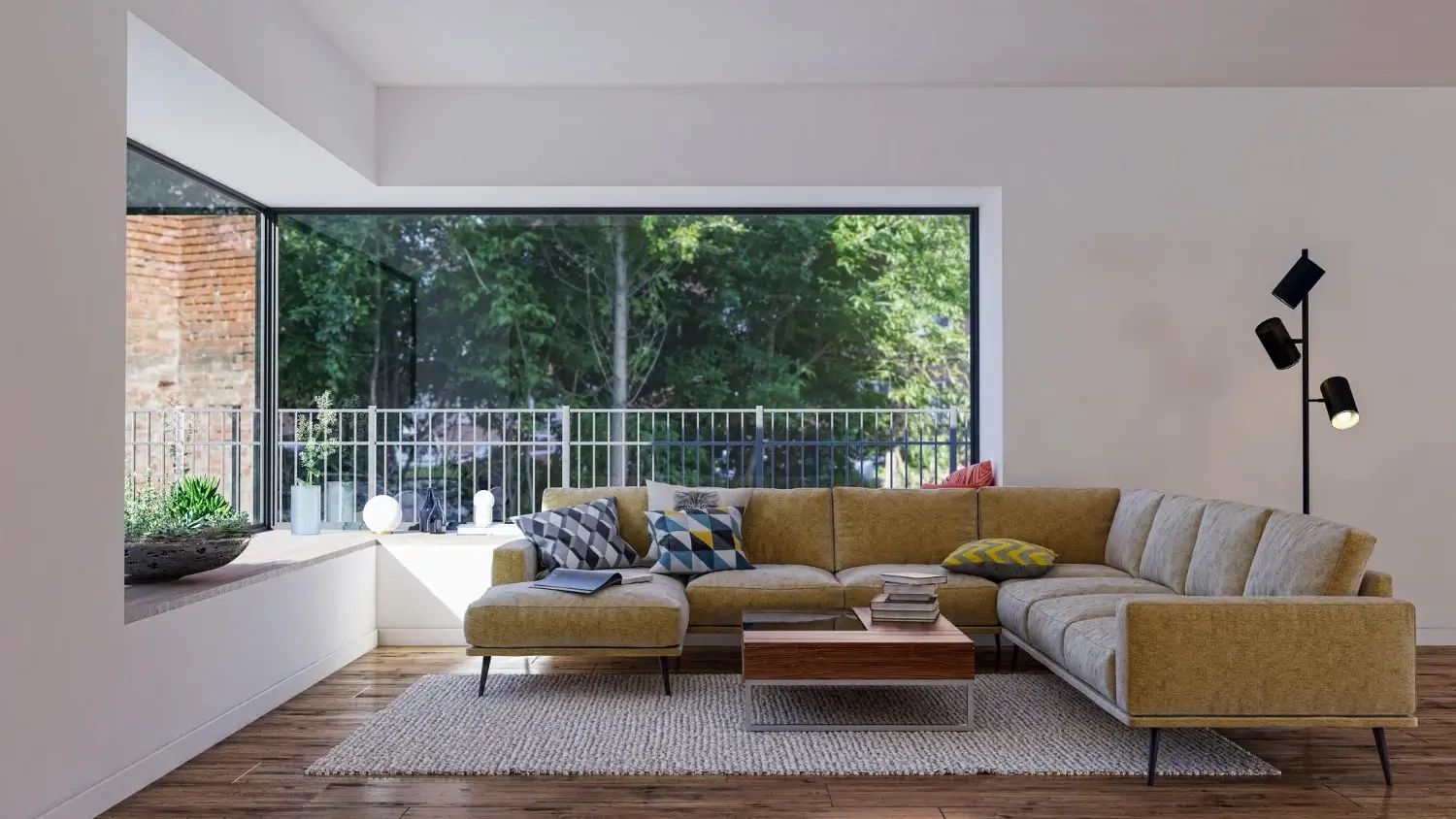 Do you live in an apartment and are looking for a space that can be called your favorite spot in the home? Then, what is better than a balcony? A beautifully decorated balcony will surely offer a great view of the environment and also help you stay peaceful. It is the place where you can spend your time and stay away from all the huss at your place. 
So, without any delay, take advantage of your balcony and decorate the area with the latest modern balcony design ideas discussed in the blog. 
7+ Balcony Design Ideas for Your Home 
It is the right time to take cues from these stunning balcony design ideas curated by our experienced
interior designers in Bangalore
. Scroll down and bookmark the one that personifies your style. 
Balcony Design Idea 1- Turn your balcony into a small garden 
If you are someone who loves gardening, then you can quickly turn your balcony into a small garden area. Add hanging plants, potted plants, and vases with different flowers to make the area look wonderful. And, you can even put lights to make the area look bright at night. 
Balcony Design Idea 2- Give your balcony a traditional look 
For people who wish to give a traditional look to every corner of their home, we have got a traditional balcony look for them. Place a wooden pallet couch in the center of the balcony to change the look of the area. You can even use different hues of green to make the balcony decor traditional. 
Balcony Design Idea 3- Decorate the balcony with the restricted color scheme 
If you are not a fan of too many colors for your balcony, then you can choose subtle color options to decorate the space. Pick a green shade to add a soothing effect to the balcony area. You can even accessorize a small vase and make the balcony more attractive. 
Balcony Design Idea 4- Swing on the balcony to give a relaxing and beautiful design
Who is not a fan of swings? Every one of us loves swings. So, it is preferred to add a swing to your balcony to turn your mood on. Pair some attractive bright-colored cushions with the swing to get a cozy vibe. Adding some plants is also a good option. 
Balcony Design Idea 5- Elevate the balcony decor with a glass door 
Adding a stylish glass door is one of the best ideas to ramp up your balcony decor. The glass door will open to your pretty adorned balcony area. Whether the glass door is open or closed, you can get the finest vibes from your balcony. 
Balcony Design Idea 6- Colorful and lively vibe for your balcony design 
It is easy to turn your balcony into a colorful and cheerful space in your home. Yes, you can give the area a lively vibe by adding colorful carpets, sofas, and cushions. Add flowers to give your balcony an inviting feel. 
Balcony Design Idea 7- Go minimal for a simple balcony design 
If your apartment has a narrow balcony, then it is good to choose colors that open up your space such as white. Use only white to decorate your balcony space to give it a minimal look and have a simple area to spend time with your loved ones. 
Balcony Design Idea 8- Add fresh blooms to give life to your balcony 
A balcony is a place that takes you close to nature and the ideal way to do this is by adding various colored blossoms and plants to make the space look vibrant. You can keep the planters on the railing of the balcony to beautify the overall look. You can even add vertical frames and gardens to give dimension to the balcony. 
EndNote 
Hence, with these eight balcony decor ideas, you can turn your space into an inviting and lavish area. Dealing with spaces in an apartment is indeed a bit challenging, but to make the right statement, there are ample features to add and make the area look mesmerizing. 
And, if you are the one thinking about the budget, then you landed up at the right place. We have the most perfect team of
home interior designers in Bangalore
who will design the ideal balcony for your home at an affordable price.