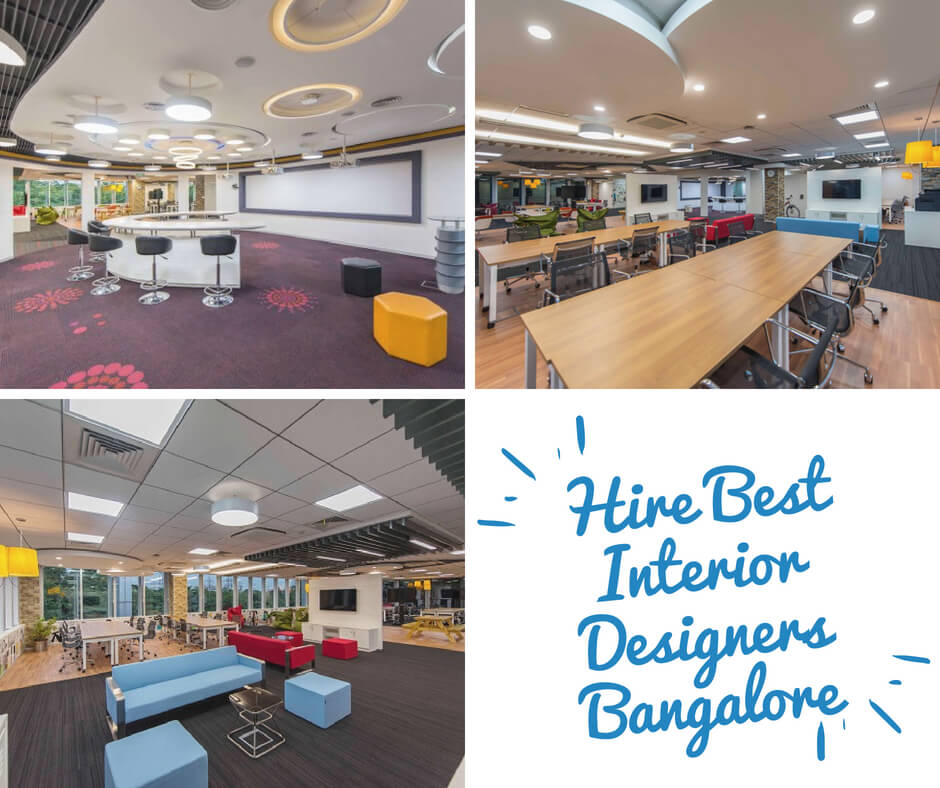 Ideas For Hiring Best Interior Designers Bangalore
Ideas For Hiring Best Interior Designers Bangalore
Ever wondered why Google and Amazon have amazing offices where the atmosphere doesn't look like an office but still employees are productive and happy. The design strategy in such spaces are creative and not just plain spaces where everyone works mechanically. Your office interior designers in Bangalore must talk loud about your work and the brand you are. There are no hard fast rules for a perfect and visually appealing office space, but you need to keep certain things in mind while designing office space for a happy workplace.
Pick A Theme
It is always a good idea to design your office based on a theme. This not only makes the interior design job easy and hassle free, it also improves the appeal of any office. It is recommended to choose a theme, which matches your business profile.
Bright & Spacious
When you are designing an office, create more space within the office. If adequate space is not there, you can even create the illusion of large space by clever use of furniture and accessories. It should be bright enough, you can play with wall colors and space should get natural light easily. If you are hiring Best Interior Designers Bangalore for your office space, work towards creating an enlightening environment instead of using harsh artificial lighting in the office.
Include Adequate Storage Space
During the design phase of an office, you need to make sure that there is enough space for storage. Adequate storage space is essential to keep the office neat, decluttered and clean. The simple and neat look of an office is significant for a productive workplace. A good storage system will also ensure that all the essential office stuff you require in the right place and can found whenever needed.
Contemporary Infrastructure
The infrastructure of any office must have essential things for a competent work, but it should not drain out your finances at the same time. Take the effort to invest in stuff that gives happiness and comfort to all those work in the office. Bad chairs and scarce lighting can have a bad effect on your employee's health. Make sure that you prioritize the investment well and never compromise with the basic infrastructure of the office.
For a happy workplace, having a vibrant environment is very essential. You need not go overboard with colors. Keep it simple but vibrant and inspiring. Such environment boosts the productivity and undoubtedly brings the best in you and the people engaged in the office.