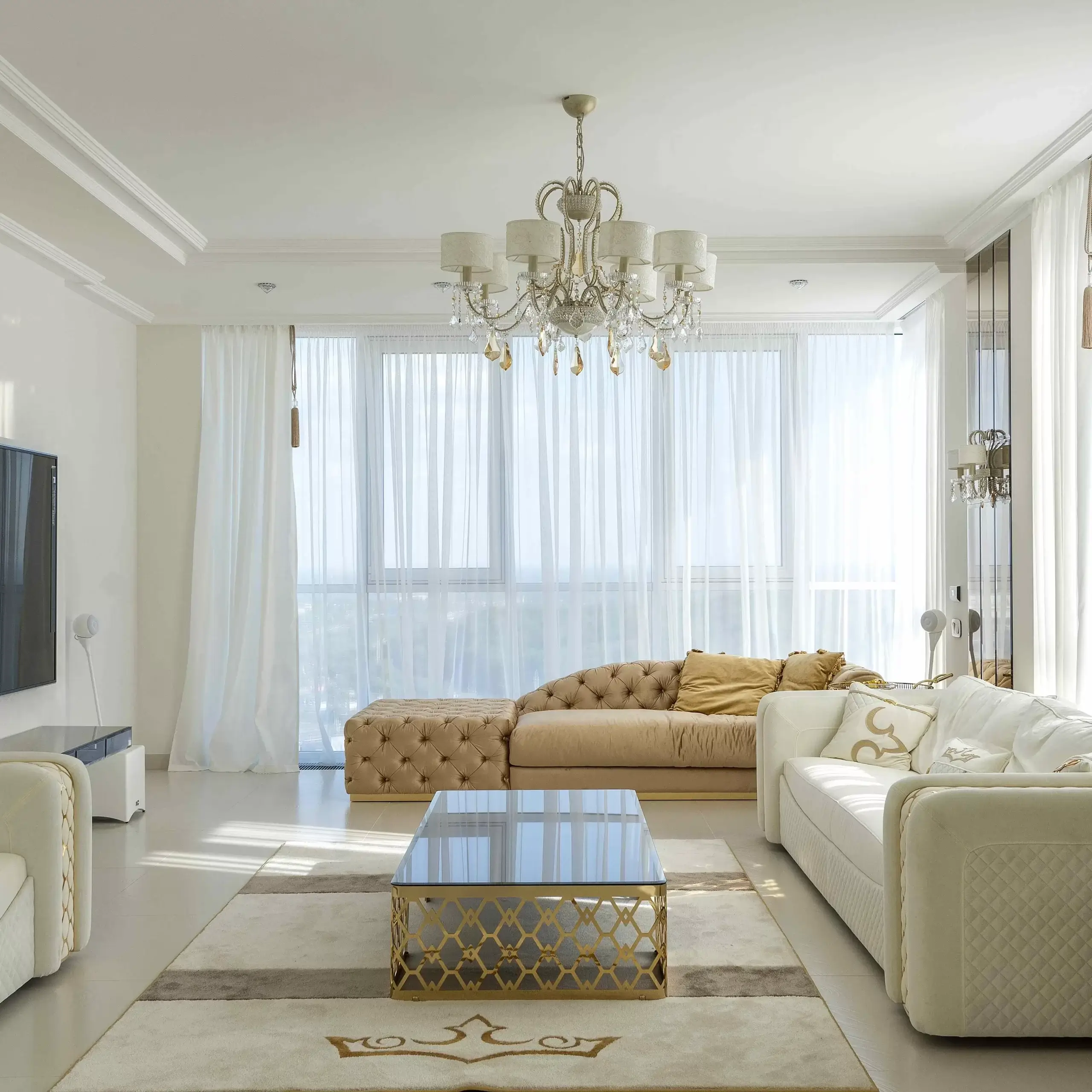 Top 20 Interior Design Trends for a Beautiful Home in 2023
"How people want to decorate their home" has recently shifted to "Start craving a better place," and this helps you think positively and surround yourself with things to make you feel happy. The interior designers at Bhavana Interiors agree that there is a move to a sophistication that is more relaxed than ever before. To maintain this feeling, it is necessary to find something that is approachable and grand. Therefore, we are here to turn the volume up of your house with some real stylish to make your rooms look chic, edgy, and more comfortable. 
So, to look forward to new and exciting things coming every day, flux and changes are constant. In the coming year 2023, we will see interior design trends that will thrill your mood with the best contemporary style ideas. And, for this our leading
interior designers in Bangalore
have worked hard to refine new interior designs that you will love for your home. Either way, let us start digging more into the interior design trends that you can follow to have a stunning home in 2023. Get set go and see ethereal spaces to create a beautiful healthy place.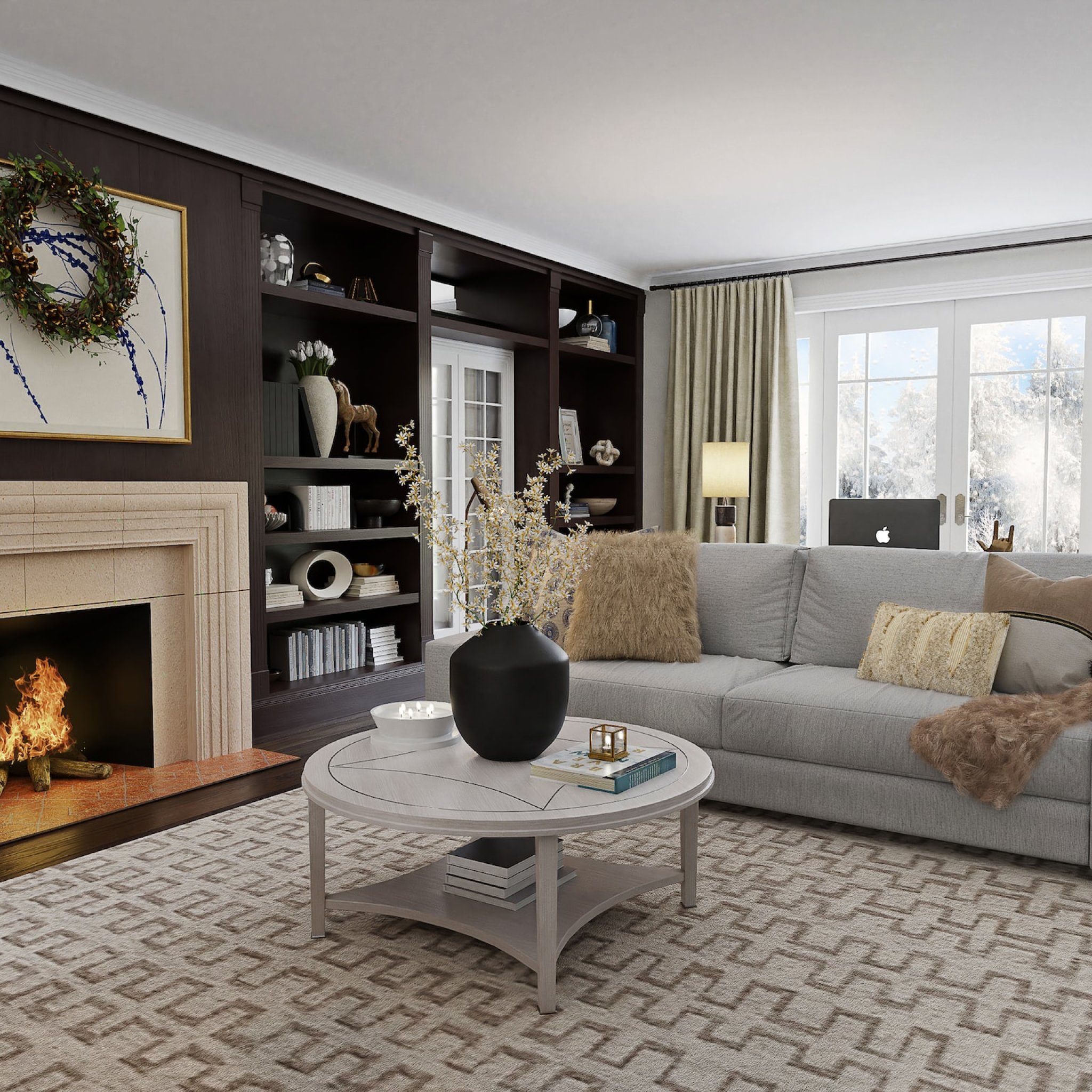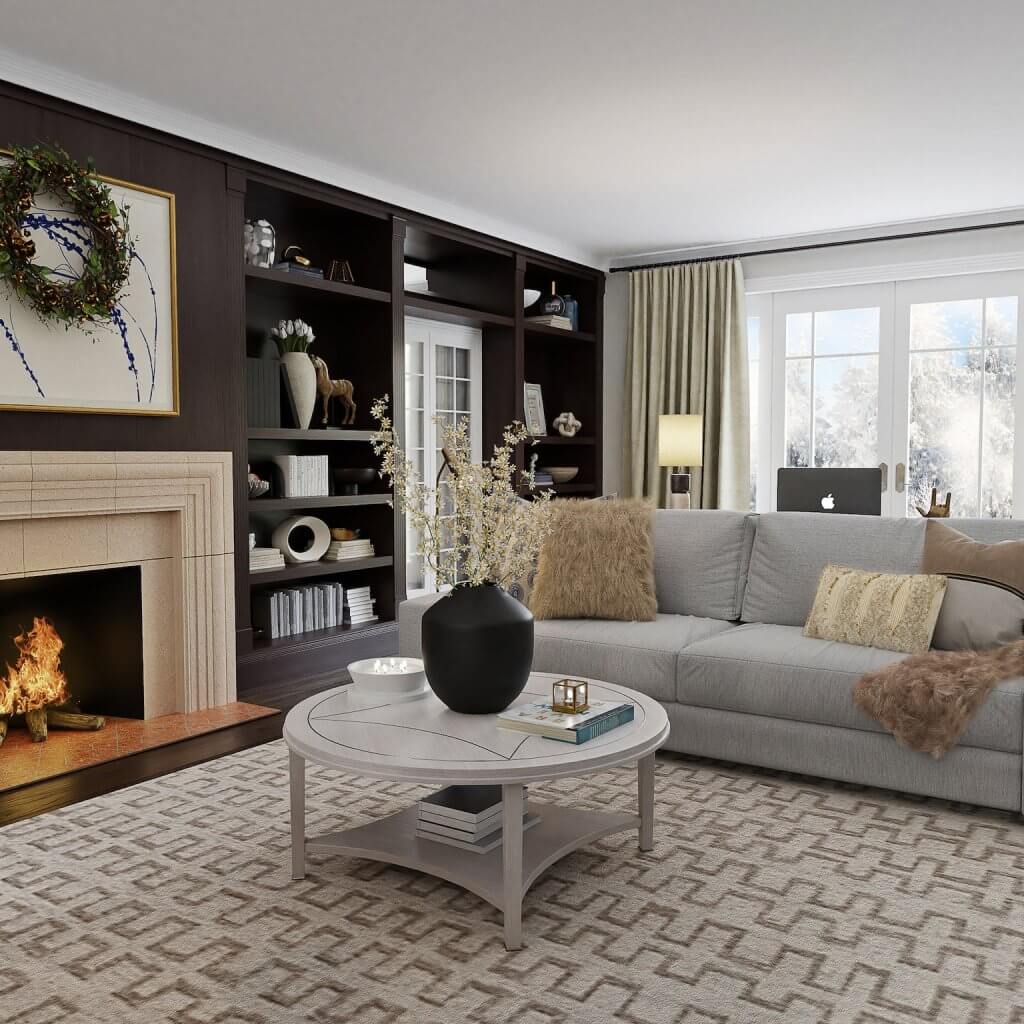 Stunning Decorating Looks for 2023 and Beyond 
The desire to have a good-looking home for our clients lets us interpret different interior design trends that will be the biggest hit in 2023. So, scroll down to find your favorite. 
1. Heritage-style tiles 
If you want a Mediterranean vibe for your home, add a decorative heritage-style approach to the tiles. Find references from the antique and heritage tiles to seek the colors to reflect your gorgeous tiles. Use independent tiles or pair them with single-color tiles to give a more aesthetic look. 
2. Wall Lighting 
Wall lights have become more sensational, stellar, and scene-stealing nowadays. There are plenty of options to choose from ceramic wall lights to an earthy mix of hues to incorporate a modern trend for your home. Each cylindrical light gives the perfect touch in unique covetable shades. 
3. Beautiful mudroom and laundry 
No room should be left untouched even if it is your laundry area. Interior designers have their main focus on developing places that serve the inhabitants that makes every inch matter. Add design elements to the laundry and mudroom. This will have the same layout as the home from the entryway. 
4. Enhance home multifunction
The interior design trend ideas for 2023 will surely support multifunctional homes. Having a bespoke interior will serve all your day-to-day activities as well as entertainment. Multifunctional homes built a gap between isolation and situational things. This results in growing numbers of game rooms, gyms, and luxe movie areas. 
5. Redefine the workplace 
The workplace, whether at the office or home, should look the best as these spaces can have highly individualized designs. Add those elements in the office that help you work comfortably. From layout to furniture to lights, the workplace should have a happy makeover to increase work productivity. 
6. Focus on self-care and wellness 
In today's time, self-care and wellness have become essential topics. It is the key to improving a person's well-being. And, creating an environment that gears up for wellness facilitates healthy living. Also, wellness design can set a tone for practicing mindfulness and slowing down in your everyday life. 
7. Art Deco Interior Design 
Reliving beloved past styles is considered an industry favorite. And, with interiors moving away from minimalism, you will see an increase in decorative styles such as Art Deco that involve beautiful ornate details. Art Deco also includes geometric patterns, symmetry, and brighter colors in your home interior design. 
8. Add natural lighting 
The more you know what benefits human functioning, the more you see those elements in home interiors. Natural sunlight is one such aspect that you will see in the coming and current designs. 
Focus on maximizing natural lights by adding big and bare windows to your homes with reflecting surfaces. Natural lighting can improve your sleeping mood, focus, and pattern. Also, it helps to produce Vitamin D in the body. 
9. Add curves to the interiors 
Round and arc shapes are making their way into home interiors for a time now. Tulip and egg chairs, circular rugs, and crescent sofas are taking center stage and will surely become popular. So, it is time to say help to mushroom lightning, oblong mirrors, and unique architectural designs.
10. Infused nostalgia into the decor 
Home interior design brings comfort and coziness to the place which develops a sense of nostalgia. You can play with hues in 2023 and have a pleasant and quaint environment in your home. Add bucolic artwork and pastoral patterns to have a poetic touch to your interiors. 
11. Say yes to gothic design 
As people want more personalized and character-rich space, we are encouraged to use gothic designs for the home. Gothic design is a tempting avenue that is dramatic and fascinating. Also, this style works well with dark hues. So, if you are also the one choosing shades like blue or brown for your home interiors, then this style is all yours. 
12. Indoor gardening 
If you love to add plants to your place, then this idea will be your constant favorite. As the indoor and outdoor living garden is gaining popularity, you can also add them to your new home. Use wide and large-scale indoor plants or gardens that are incorporated into your home structure. You will surely enjoy this interior design trend for your home office. 
13. Emphasize organic materials 
Ethical, recycling, and sustainability are becoming hot topics in the avenue of life, and 2023 interior design trends will follow this to the fullest. In today's time, office owners and homemakers are learning about sustainable practices to keep the planet healthy. 
This results in trendy interiors focusing on green and organic materials for their upcoming home interior design. These materials are good for commercial as well as residential spaces. 
14. Add purity to the interior design 
Giving more importance to reusing what already exists in your home is the purest form of refining the home interior design. Clean and natural lines will take over intricate alternatives if you use purity in interior design. This also emphasizes the ornamental details that exist within the home interior. 
15. Luxurious lounge style
The Luxe lounge style looks extravagant and elegant as it fully depicts the finer details in our lives. Spacious sofas, velvet plush cushions, and well-structured chairs covered with leather create the right space that is opulent. 
The luxe materials such as crystal, marble, and dark wood offer a wow factor to the space. Also, warm and rich lightning and metallic accents give the unique look to create a perfect spot to entertain your family and friends. 
16. Nature-inspired interior style 
We provide the calming power of nature into the home interior design to develop an environment that facilitates healthy living and mindfulness. To add calming style to the interiors, you can use cozy organic materials such as cotton, silk, wool, and clay in earthy tones and warm neutrals. 
Choose furniture made from light wood and add the right accent with natural rugs made with jute or textured cotton. Add plants to the space that are seen throughout the space to accentuate the beauty. 
17. Go for the latest Japanese design 
Japandi is the latest interior design style that merges Scandinavian and Japanese designs and focuses on minimalism, calming nature effects, and material warmth. They are used to evoke the feeling of Zen tranquility.
The Japandi style involves natural materials such as wood, bamboo, stone, or grasses to bring the best indoors. You can also use beautiful earthy hues such as brown or pale tones with white shade to create a strategic pattern with dynamism. 
18. A monochrome touch to define the space 
Keeping the decor and furniture on mute also defines the space. So, getting a monochromatic interior in a single hue can be a good choice. You can feature different shades of the main color to let the shape and texture create a visually interesting effect. It also provides a steady and peaceful atmosphere. 
19. A mix of hybrid blue and green 
Choose a teal-like shade known as Verdigris to rejuvenate your interiors for the coming year. The name of the color derives from the pigments that are used to form patina on copper. The hue is slightly richer than true green colors such as emerald and is ethereal. The blue and green combination will bring the best blend of sea and land to your home. 
20. Earthy and natural gold 
Yes, gold is an earthy and neutral hue that you can choose for your interior design. The warm and gentle gold shade provides an organic version of sparkling metallic color. It is fully inspired by the gold hue and sandy tone of the ground. 
Also, it resembles the amazing landscape of the desert's sunset. So, to create a desert-modern aesthetic for your home, this interior design idea is always welcome. 
The Final Words 
Here we come to the end of refreshing the home with the latest interior design trends for 2023. So, admire the best one from the list discussed above and bookmark the one that suits your personality and lifestyle. And, let our talented designers help you create a gorgeous interior. 
Without further delay, schedule your free interior design consultation with the most renowned
interior design company in Bangalore
to find out more about your place.