Warm Rustic Décor Ideas to give your Home an Inviting Environment
From multiple interior design ideas, the rustic style has emphasized the earth, nature, and rough, and uneven beauty. Although it looks heavy in origin, rustic design has evolved over the years and made its place in home styles that provide comfort and warmth to the space. Rustic décor can be added to any part of the home, whether it is the living area, bedroom, kitchen, dining room, balcony, and others.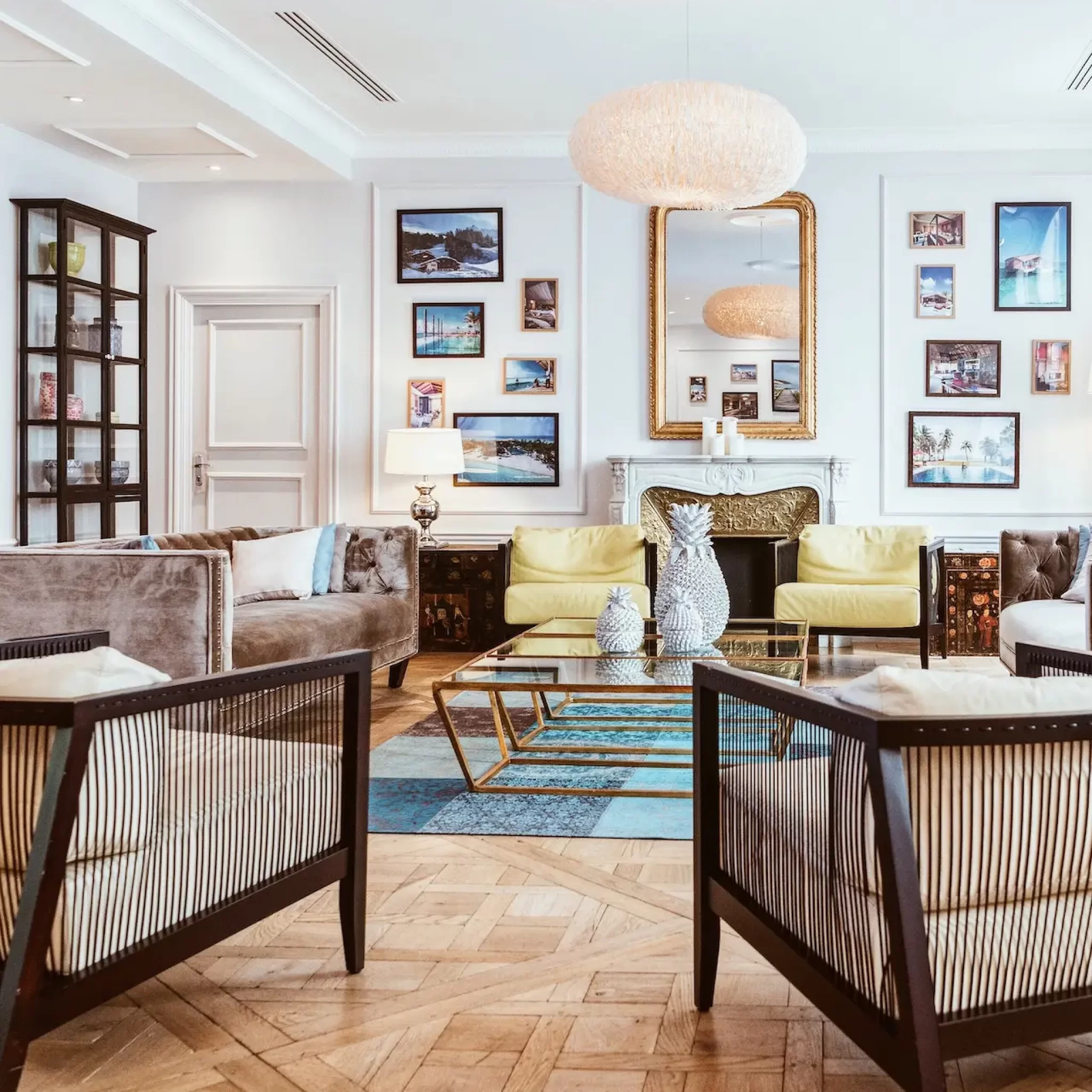 Rustic style has become a very popular design idea for homes as it offers a balance of elegance and authenticity. Some of the best elements of the rustic décor style involve natural texture, unfinished wood, neutral tones, white chalkboards, hand-designed signs, and many more. The effect that a rustic style provides to your home is simple, rugged, outdoor, and most importantly down to earth.
Therefore, scroll down and find out the best rustic décor ideas that suit your home and give it an inviting look. And before we begin, our
home interior decorators in Bangalore
have curated several types of rustic home décor that can be incorporated into your home interior design.
The Types of Rustic Home Décor
Rustic home design and décor can be found in several types according to the personality and style of the people. Some of them are- 
 Modern Rustic Home Décor- Great emphasis on form and function, tough, exposed stone or vintage-designed metal elements. 

Country Rustic Home Décor- Rough edges, airy, light, antique furniture, organic, and relaxed vibe. 

Western Rustic Home Décor- Open spaces, light color, accent pieces, handmade items, and Native American patterns. 

Industrial Rustic Home Décor- Wood, glass, brick, sharp angles, cohesive look, solid look, and geometric patterns. 
With this, now let us dive into knowing some stunning rustic home décor ideas that will help you create a whole new feel for your place. 
Best Rustic Home Decor Ideas to Beautify Your Place 
Industrial Rustic Home Office Design
Are you still working from a boring corner of your home that can sometimes feel demotivating? So, why not add some fresh and good vibes with an industrial rustic home décor idea? Use exposed brick walls to give your place a unique look and enjoy your work time. Design a work desk near the window using wood laminates and gray color. Add an industrial-style metal rack to keep books and other décor elements to beautify the room. Hanging pendant lights can also be used to make the rustic home design more interesting. 
Peaceful Rustic Balcony Setup 
If you do not want to give your whole room a rustic touch, then try utilizing the balcony space. Go for designing a rustic-inspired balcony that is ideal for you to meditate or read your favorite books. Use brick walls with both a traditional touch and modern functionality. Put a shelf in the balcony area to display appealing photo frames, décor elements, or small planters to bring a natural vibe to the area. For seating, you can put a bench with a colorful seating design and storage space. 
Rustic Theme Décor for Your Kitchen 
If your living room is designed according to the rustic theme, then ensure continuity with your kitchen design that perfectly matches the overall look. The modular kitchen design will feature brick-colored accent tiles that match well with the brick wall décor in the living area. Design the overhead cabinets in textured rustic laminate and use white color laminates for the base cabinets to follow the modern touch. This combination of these two laminates makes the décor looks more beautiful than you can imagine. 
Rustic Home Décor Details that Complement Your Bedroom 
Give a vintage touch to your bedroom using a rustic wall art décor. Use bold tones to design the bedroom and give it a refreshing and soothing vibe. The brick–cladding accent wall will add more warmth to your bedroom and make it more lovable. Let the rustic décor of the wall stand out by keeping a king-sized bed with a cushioned headboard. For more rustic vibes, add a wardrobe in gray wood finish laminate to make the room look chic and sharp.  
The Last Lines 
So, now it is time to incorporate these rustic design ideas in your home and define a new aesthetic style. We hope that this blog has inspired you in the right way to decorate your home with ease using the ideal rustic décor elements. For more home décor ideas, connect with our
interior designers in Bangalore
and let the guests complement your home.