Tips to Consider When Choosing the Interior Designer for the First Time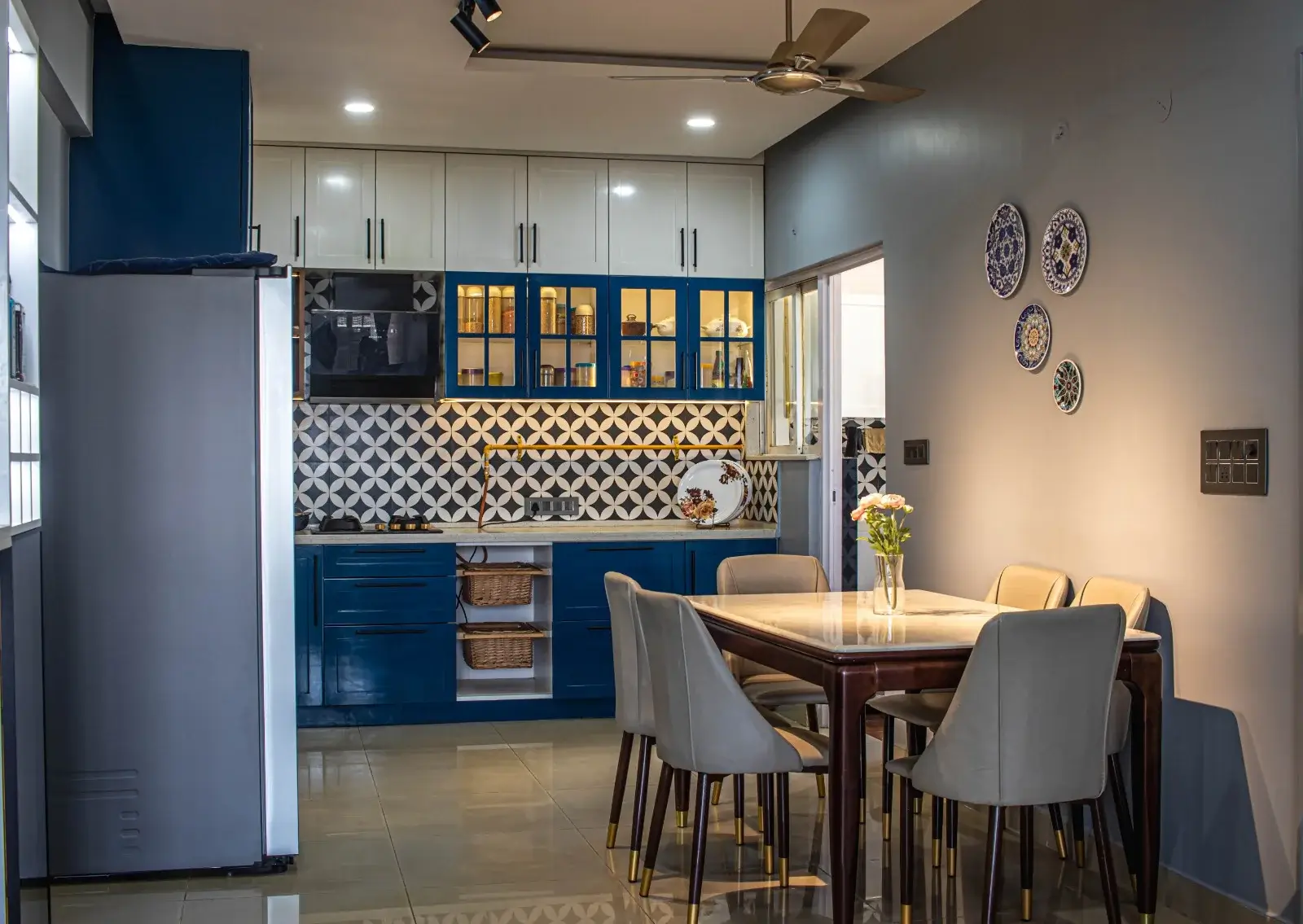 From selecting the right furniture to planning your home interiors, the interior design and decor industry can be overwhelming for newcomers.  And, for some of us, it can feel tiring when we do not get the desired conclusion on what we truly want. This is where planning your first home interiors and learning the importance of interior design comes in.
Getting in touch with the right interior design partner to know the basics of different interior design and decor elements, there is a lot more to know about home interiors. So, here in this blog, we will help you understand the fundamentals of home interior design, styling, planning, budget, and many more. Follow along with us to know more.
Get in Touch with the
Best Interior Design Company in Bangalore
and Design Your Dream Home. 
Things to Know Before Hiring an Interior Design Partner for the First Time
If you are one of those owners who are looking for interior design professional help for the first time for your home, then this process can be a game-changing and fun experience. And, as you have not worked with interior designers before, setting high expectations is essential from the design plan to final execution. Here are some tips to keep in mind to hire the ideal interior designer for your home.
Make realistic expectations
Gearing up for a home interior project can be a hectic task and takes a lot of time to get fully completed as all your needs have to be considered while designing your home. It is very essential to keep everything realistic rather than swaying it with a four-day dream project as depicted in movies or TV shows.
If you have ideas about your home interior design project, then it is necessary to share them with your interior design team. For instance- providing the right tone of how you want your home or getting expectations from a previous home project is an important step and helps you to avoid confusion in future stages.
Not every interior designer works in the same way. Each has its business process and style sense. Therefore, it is necessary to match your thoughts with the interior design partner and be on the same page. For example- when you get a free consultation from the home interior design team, make sure to go through all the important details of the home design plan.
Understand the budget structure
According to the type of project you want, your home interior designer will help you create a payment plan and billing structure. This will turn out as a lump sum payment including the material cost, labour cost, professional fees for the interior design services, and other costs rendered by the home interior design partner.
Have a clear communication
At the end of all, having clear communication between your home interior designer and you are good to pave the right path for delivering the home you dreamt of. So, share your new ideas and thoughts with the designer to get them added to your home.
How to Choose Your Style for a Home Interior Design Plan?
The right home interior accommodates everything and gives you the required comfort. Therefore, knowing your style is fun especially if you are enthusiastic about finding a good interior designer. Here are some key points to consider for determining your home interior design style.
Get the right inspiration
It is very essential to seek the right inspiration before you begin with your home styling. A good Pinterest board will help you get the inspiration that you require. Create a board and add pins from the ones that visually appeal to your place.
Most of us are confused about choosing the right style from different options such as modern, contemporary, rustic, industrial, or others. So, in such cases, taking an online quiz is a great way to understand your preferences. You can even consult a professional and skilled interior designer to help you pick the right style for your home.
As you have your Pinterest board, you can curate down ideas and create a board to design your home. This will help you choose what each room of your home should look like. According to us, it is one of the best ways to know your home interior design style.
The Last Lines
With all this, now it is clear that hiring an interior design partner is the correct way to get the home of your dreams. Therefore, if you wish to renovate your home or want to design your new home, then feel free to book a consultation with our expert
home interior designers in Bangalore
. Make the most use of this guide to let them understand what home design style you require and step into the interior design industry with a bang.