Ugadi Festival Decor Tips: 7+ Ways to Make Your Home Festive-Ready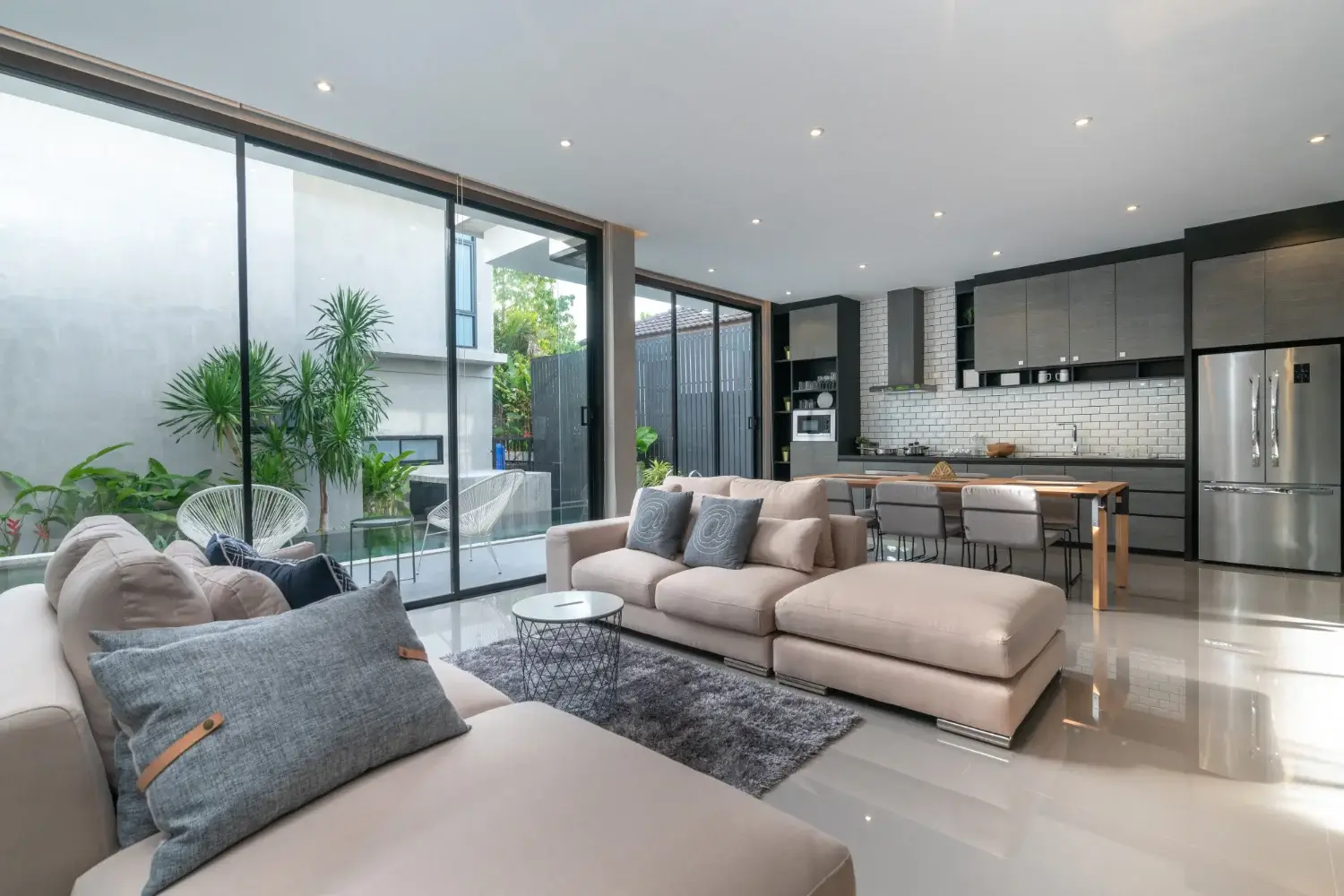 Ugadi is the festival that marks the first day of the Hindu lunar calendar. It is celebrated as a big day in the states of Telangana, Karnataka, and Andhra Pradesh at the same time that Gudi Padwa is celebrated in Maharashtra. The name Ugadi or Yugadi is inspired by the Sanskrit words Yuga and Adi which marks the beginning of a new age. The festival is full of practices and rituals observed by exchanging gift items, designing homes with colorful Ugadi decorations, visiting temples, and engaging in oil massages and baths.
Therefore, with Ugadi just around the corner, it is time to re-decorate your home interiors to reflect the beautiful festival. Here are eight different decoration ideas by our team of
interior designers in Bangalore
that help you enhance the look of your place. 
Top Ugadi Decoration Ideas for Your Home 
1. Ugadi Rangoli Design for the Entrance
Make colorful Rangoli and floral designs in front of your home entryway and indoors near the kitchen or pooja room. You can even buy ready-made Rangoli designs that are easily hand-pressed for some time or art stencils in different patterns to make your work easier. Choose the perfect traditional colors to make the Rangoli design and make your home ready for the festival day.  
2. Decorate the Pooja Room Beautifully
Ugadi is a festival that brings several rituals and poojas. So, clean your pooja room and polish all your god idols. Arrange the pooja area with bespoke decor elements and designs to welcome the festive vibes. Having a bronze or steel pot with mango leaves and coconut is a tradition that is followed during Ugadi. So, keep this in your pooja room in front of the idols and begin with the rituals.
3. Bring Ugadi Inspired Festive Accents and Furnishings
Decorate your sofa set and cushions in traditional zari border patterns to give a festive look to your living room. Invest the right amount in luxury or fresh linen sheets for your beds. You can even change your curtain design with a new festive-looking one. Change the old table cloth and towels with brighter and new designs. Add a touch of tradition with decorative items like Indian pots, wind chimes, artwork, and terracotta sculptures.
4. Get Flowers, Mango and Banana Leaves
One of the traditional ways to decorate your home for Ugadi is with flowers, bananas, and mango leaves. Visit your local market and bring fresh bunches of refreshing flowers and leaves and start decorating your home entrance. Use marigolds and mango leaves to hang torans in your pooja area. Or, you can even keep a small banana tree in the entryway and decorate the area with jasmine flowers.
5. Ugadi Festival Dining Table Decor
On the festival of Ugadi, you will prepare a lot of savory and sweet items and offer them to your family members and friends to celebrate the festival. Prepare tasty dry fruit sweets, coconut and milk kheer, rava ladoos, mango rice, and other food in your top utensils and decorate the dining table. Use a table runner and table mats that match the festival vibes. Bring metal vessels such as bronze, steel, or copper to reflect new beginnings.
6. Re-decorate Your Kitchen
If you want to give your kitchen an update, then Ugadi is the right time. Change your old gas, toaster, and microwave oven with new ones. Replace disfigured or broken cutlery with new items and change the overall look of your cooking area. You can even redesign your kitchen by changing the cabinets with more innovative and modern materials and designs.
7. Paint the Home Walls New
Here, we are not talking about the usual beige, white, and block colors on the walls. Instead, on the Ugadi festival, why not use stencils of traditional patterns and motifs that can be drawn on walls as prints? It will not only look stylish but also add a touch of tradition to your home with the magnificent Ugadi home decorations. Do not forget to hire a good painter team to redo all your home walls.
8. Festive Lights All Around Your Home
It is necessary to light your home in a good manner for the Ugadi festival. Get some glorious and ethnic-patterned metallic lamp shades and mount them on the wall or set them on the tabletops to get the classy festive look. Amp up lightning around the shelves and artwork by adding string lights on your windows. Also, make sure to change dim lamps to new ones and brighten your home.
The Last Lines
Ugadi is also the festival to redecorate your place. So, if you also want to give your home a new look, then there is no better time than this. All the designs discussed here suit your budget, taste, and style. With our expert
home interior designers in Bangalore
help, revamping your house is a cakewalk. Book an appointment with us today and design your dream home in the way you want at this traditional Ugadi festival.
We wish you a Happy Ugadi and a very good year.