Top Colors that Make Your Home Look Brighter and Bigger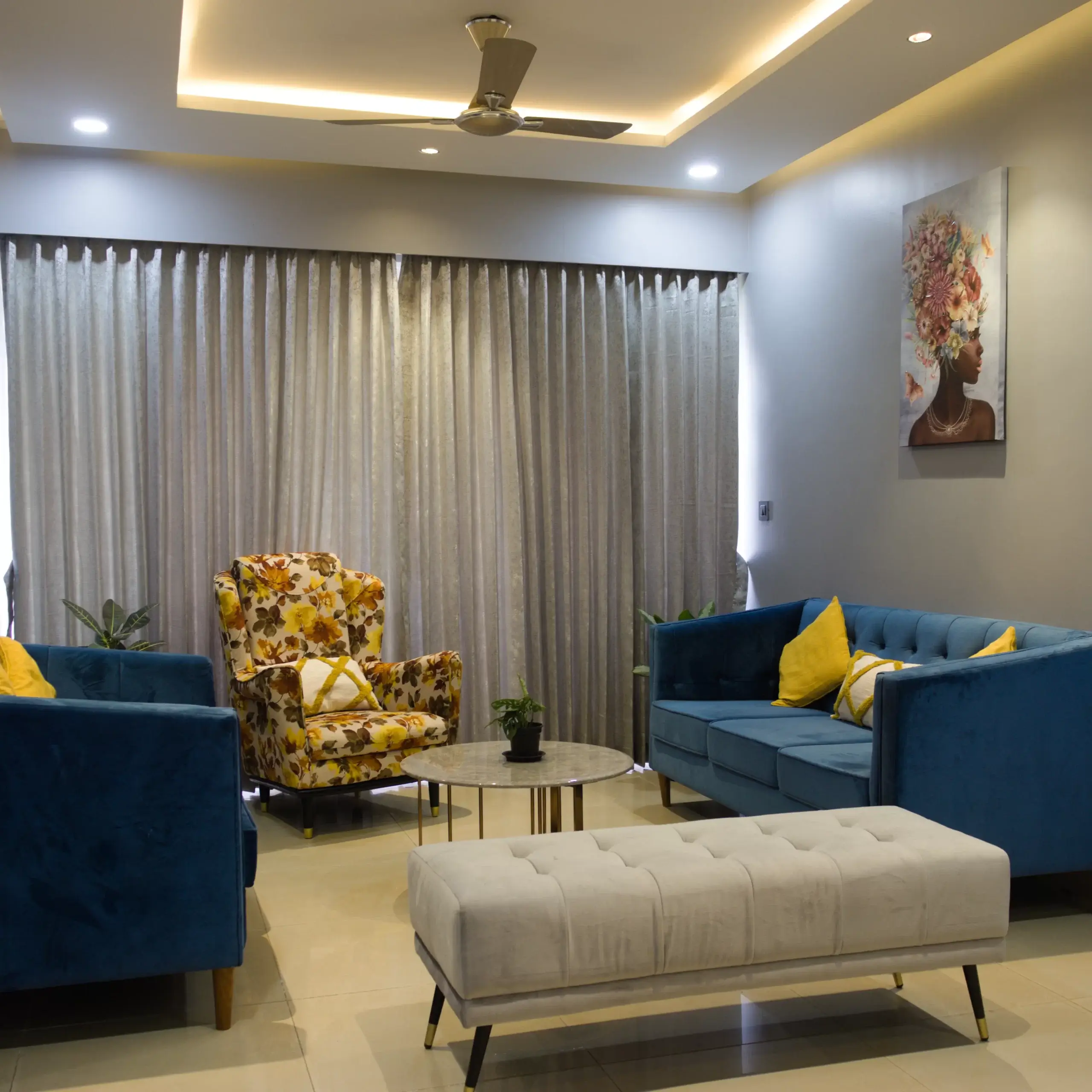 The use of colors is the most effective and easiest way to change the feel and look of your home. Certain colors can make the room appear brighter, larger, and more inviting, while others give the opposite effect.
Thus, to apprise you more about picking the right colors, we will explore some of the best shades that will make your room look larger and brighter in this blog. Our
room interior decorators in Bangalore
have also listed the right colors to use and create a welcoming and spacious environment at your place.
Colors to Make a Room Brighter and Bigger
When we talk about selecting a paint color that makes your room look bigger, choose neutral and light shades. These hues are perfect to reflect light and create the illusion of more space. Some of the colors that you can choose from are beige, gray, white, and light blue. The colors not only make a room look larger but also work as a blank canvas to decorate your space with accessories and accents.
Colors to Make a Living Area Look Bigger
If you use light and neutral shades for the living area, then it is a perfect choice. Pick colors like soft blues, light grays, and pale greens for the furniture and walls of the living room. You can also add different pops of color using accessories such as rugs, and throw pillows that will add contrast and interest to the space.
Colors to Make a Bedroom Look Bigger
To make your bedroom look bigger and brighter, consider using colors like light green, blue, or gray. These light and cool shades provide a relaxing and calming atmosphere and make the bedroom space more spacious. And for contrast, you can use accent colors like pastel or white.
Colors to Make a Kitchen Look Bigger
To make a small kitchen look bigger, white is the go-to color choice of every household owner. White cabinets, walls, and countertops reflect light easily making the space look more airy and open. Also, if you need to add more colors, then choose colors like beige, pale blue, or light gray that also acts as a complementary shade.
Ceiling Colors to Make a Room Look Bigger
Having a white ceiling is the first choice to make your rooms look bigger. It not only reflects light but also gives an airy and bright feel to the area. But, for people who want to add a bold touch to the room, they should try adding pale green or blue shades to the ceiling for adding more interest in the space.
Carpet Colors to Make a Room Look Bigger
Talking about the carpets of the room, lighter shades should be your choice. Cream, light grey, and beige are perfect color options to give your room a spacious feel. Also, add more textures and patterns to give an overwhelming look to the room.
Furniture Colors to Make a Room Look Bigger
When it is about choosing colors for the furniture, the same rules are applied as paint colors. Going for neutral and light shades is the perfect way to create a spacious look in your room. Beige and white colors are best for sofas, tables, and chairs. Also, add accent pillows in brighter hues to beautify the overall look.
Therefore, through this write-up, we have found some of the most attractive colors that will make your room look brighter and bigger which are as follows-
Both these colors will provide a neutral backdrop to give the room an airy and open feel. These colors also match well with other hues to add pops of color through accents.
White is one of the best colors that reflect light making the room look huge. The shade has a crisp and clean look making the space open.
Both these colors give a calming effect and make the room look spacious. Also, the colors reflect light perfectly.
To conclude, using the right colors can make a huge difference in giving a room an inviting and spacious feel. If you have more questions regarding the same or want to seek help from the leading
interior designers in Bangalore
, book a consultation with us today.