Personalized Open Kitchen Design Ideas for Your Home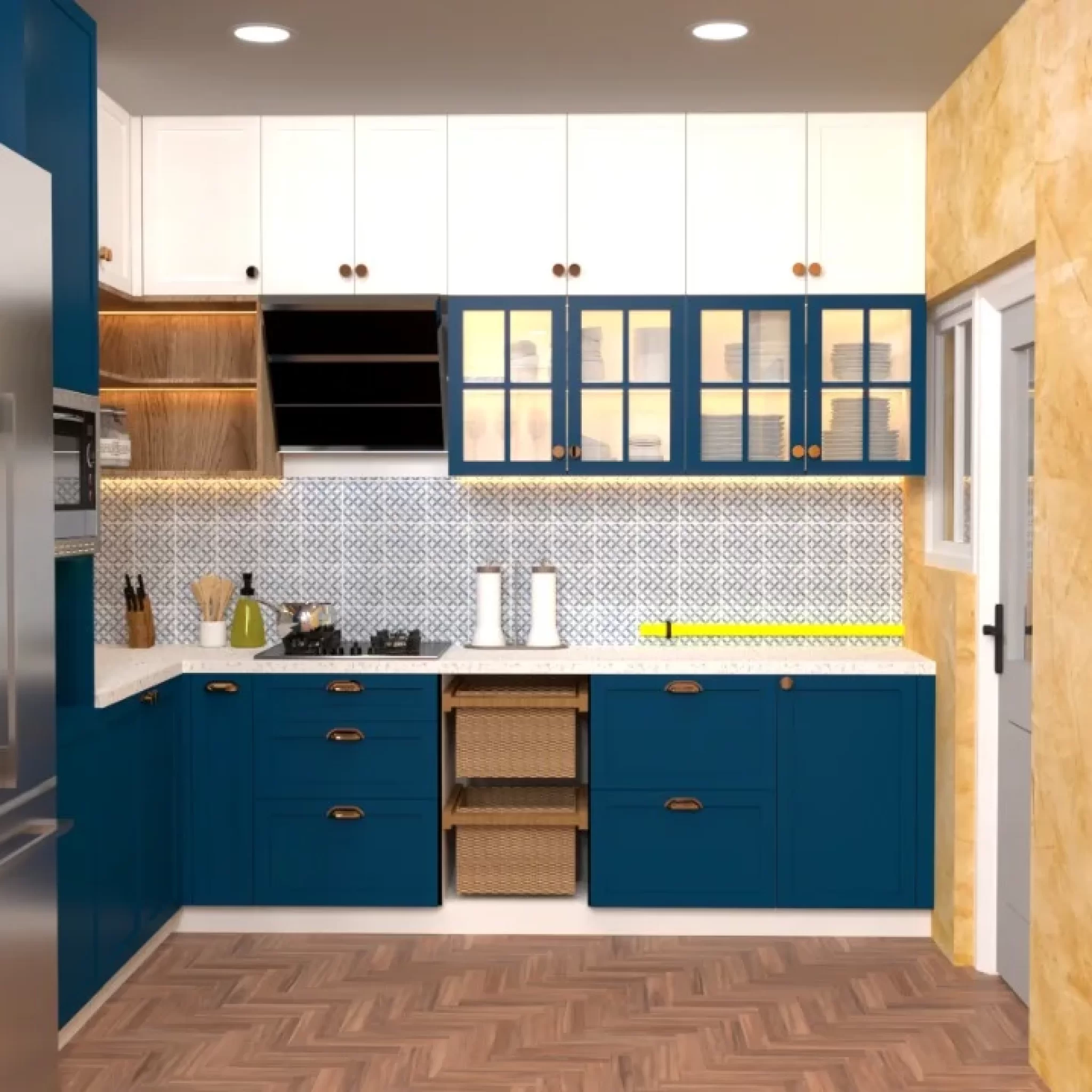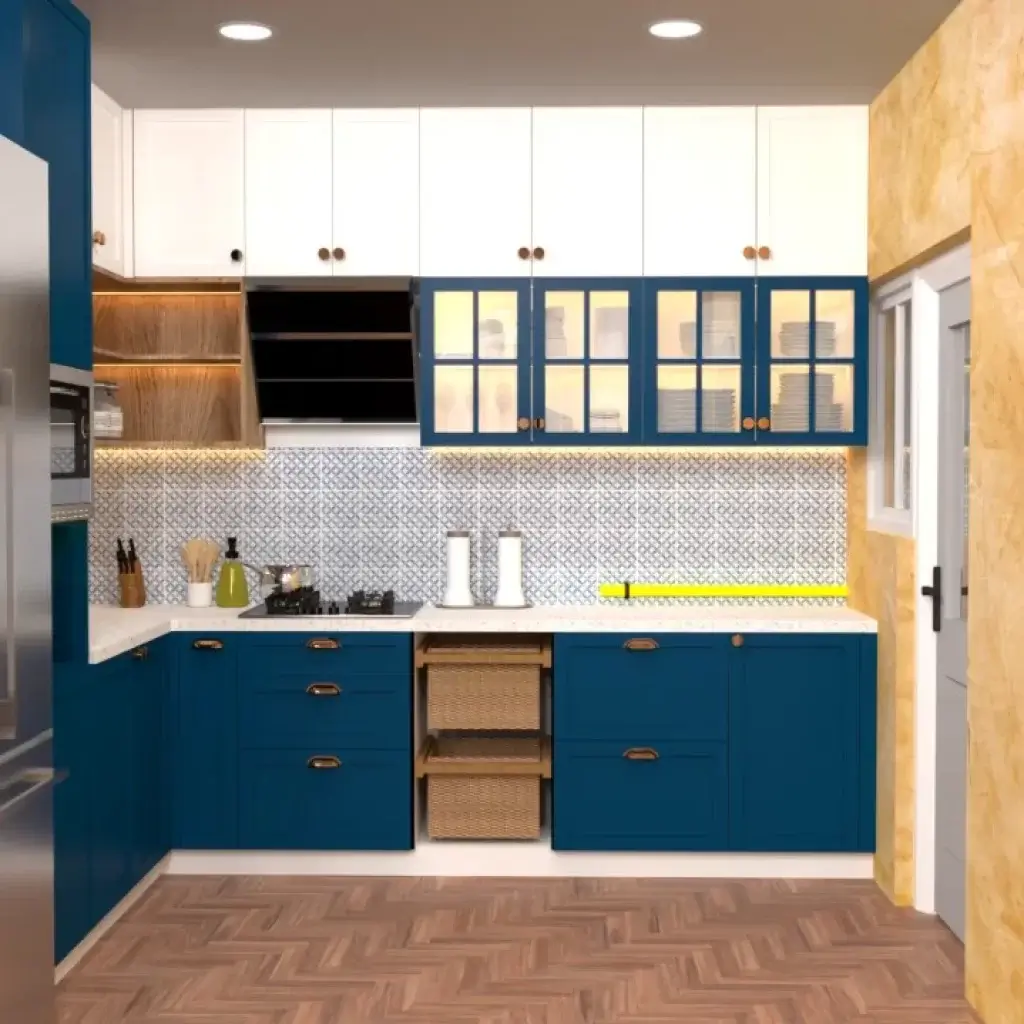 The kitchen, being the most essential place in your home, sets the right vibe for a space. And, with modern trends emerging rapidly, people are shifting from four-walled and small kitchens to the luxury of creating an open kitchen. Nowadays, people are not ready to allocate a lot of space for the kitchen. This is where the idea of an open kitchen comes to meet people's expectations. 
Open kitchens are multifunctional and space-saving and add depth to your home decor. With an open kitchen, you can create an illusion of space. So, without any ado, here are
kitchen interior designers in Bangalore
who have listed the most beautiful open kitchen design ideas for your place. 
Best Open Kitchen Interior Design Ideas 
Open Kitchen with Modular Style 
Modular kitchens have become the most common choice of people to design their space. This open-kitchen idea makes everything accessible and perfectly placed in the desired space. From the cooking and cleaning area to the storage space, everything is perfectly added when it comes to building an open kitchen with modular touch. A modular open kitchen saves a lot of space to make the kitchen look clean and fresh to work. 
Lights are the right choice to brighten your home. Whether it is your bedroom or open kitchen, lights make the place stand out. So, if you have a small open kitchen, then adding lights will bring vibrancy and liveliness to the space. You can make use of pendant lights to give a trendy and stylish look to the kitchen. For cabinets, backlights can be used to make them look unique. 
Open Kitchen with Partition
Open kitchen partition design is one of the most popular ideas trending now. The open kitchen is attached to the living area of the house and is separated by partitions. They offer your kitchen privacy and give it an appealing look. Some of the open kitchen partition designs are wood partitions, glass partitions, and grill partitions. Use these open kitchen partitions as display areas to give an impressive view. 
Open Kitchen with Multifunctional Island 
Having a multifunctional kitchen island is perfect if you love cooking together. An open kitchen with a multifunctional island setup can be used to prepare meals as well as entertain guests. You can even add a kitchen hob or sink to lighten the kitchen functionality. Choose to add a base cabinet to the kitchen island to store crockery, utensils, and other things. The
interior designers in Bangalore
have suggested the clients add a kitchen island to make the area look compelling. 
Open Kitchen with Marble Flooring 
Marble flooring provides a luxurious vibe to your home. So, if you want to add some grandeur to your cooking area, then marble floors will work. The marble flooring laminates reflect lights beautifully, so if the kitchen is illuminated perfectly, your open area will look spacious. Marble also gives a traditional touch to make the space look quintessential Indian open kitchen. The kitchen with modular furniture and a modern finish with conventional marble flooring is a perfect blend of traditional and modern elements. 
Open Kitchen with a Breakfast Table 
The open kitchen idea is the best way to save space in your home. With an open kitchen added to your place, you can keep an eye on what is happening around you while you are cooking. So, why not add a breakfast counter to extend the open kitchen space? It will turn out to be an area to relax and enjoy your meals. An open kitchen design with a breakfast table also saves you money on dining out. 
Wrapping Up 
These are the top open kitchen interior design ideas that you can get insights from to make your kitchen look stunning. The blog helps you find the best option to design an open kitchen design in your living area or other space. Feel free to get a consultation from our team of top designers and decorators and get guidance to design your perfect open kitchen in your traditional Indian home.